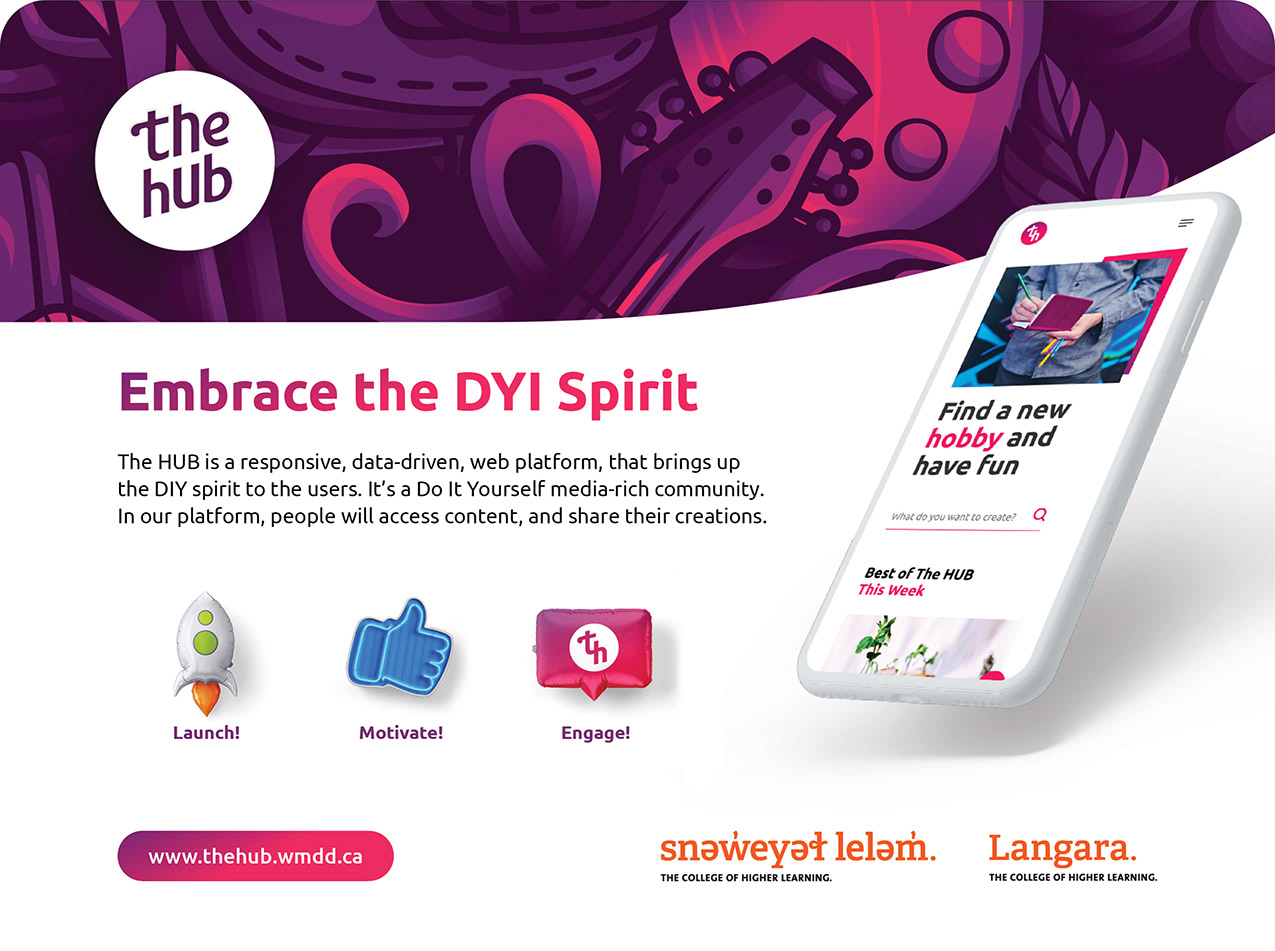 The goal was to develop a data-driven responsive web app as part of a Langara College academic project. Each team in the Web and Mobile Design & Development program put their best skills into practice to create a project in a range of 10 to 12 weeks.
The HUB is a responsive, data-driven web platform that brings the DIY spirit to you! It's a Do It Yourself media-rich community. In the platform, people can access amazing content and share their creations. The proof of concept The HUB showcase is about drink recipes.
As a UX/UI + Brand Designer, most of my activities were focused on the product look and feel. I was in charge of creating the brand, UI kit, presentation design, print proposal design, and supporting platform mockups design.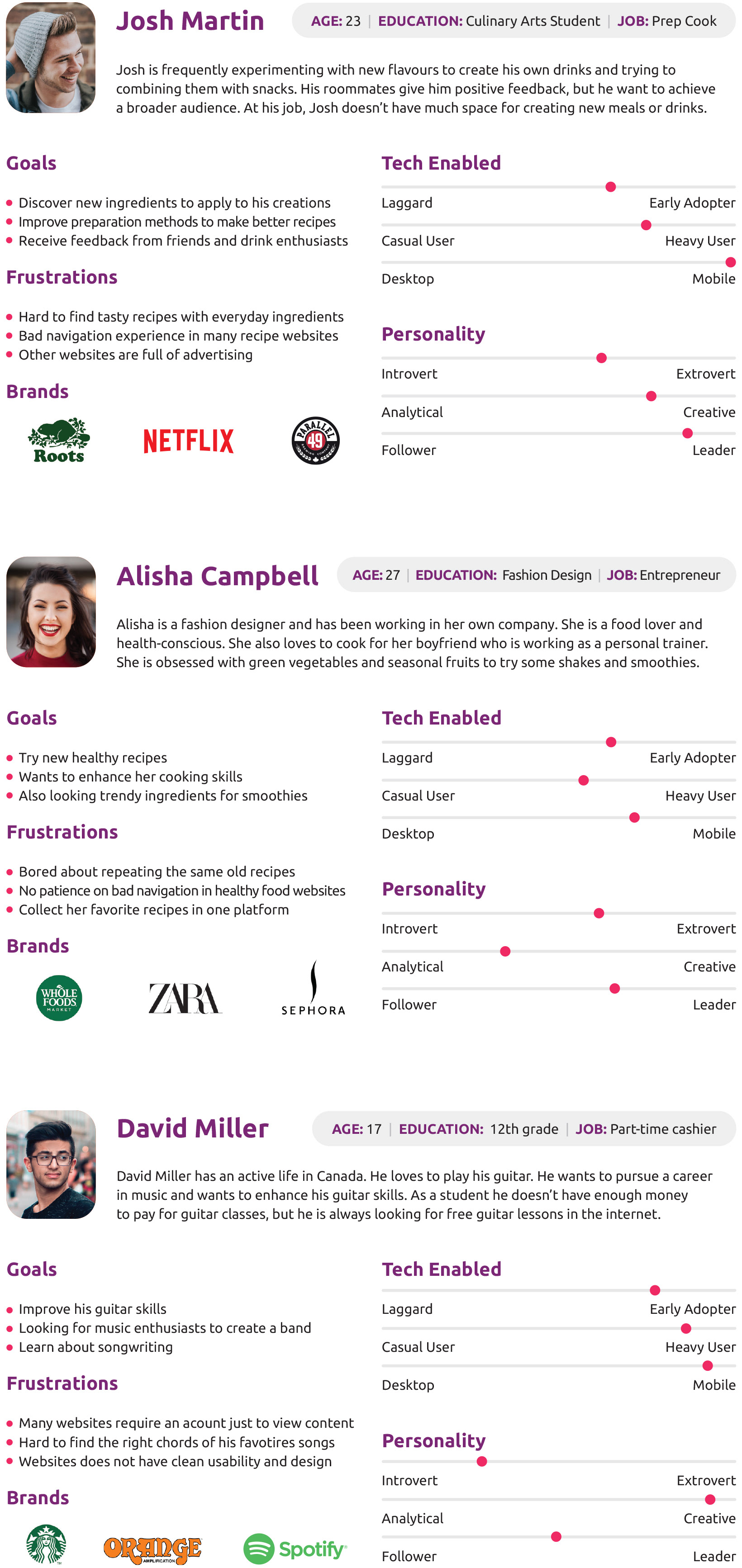 The project's core is the Do it Yourself culture, which is prominent in Canada, especially during the first months of the COVID-19, with several people spending much more time at home. Our primary public is young people craving new activities and engagement with others.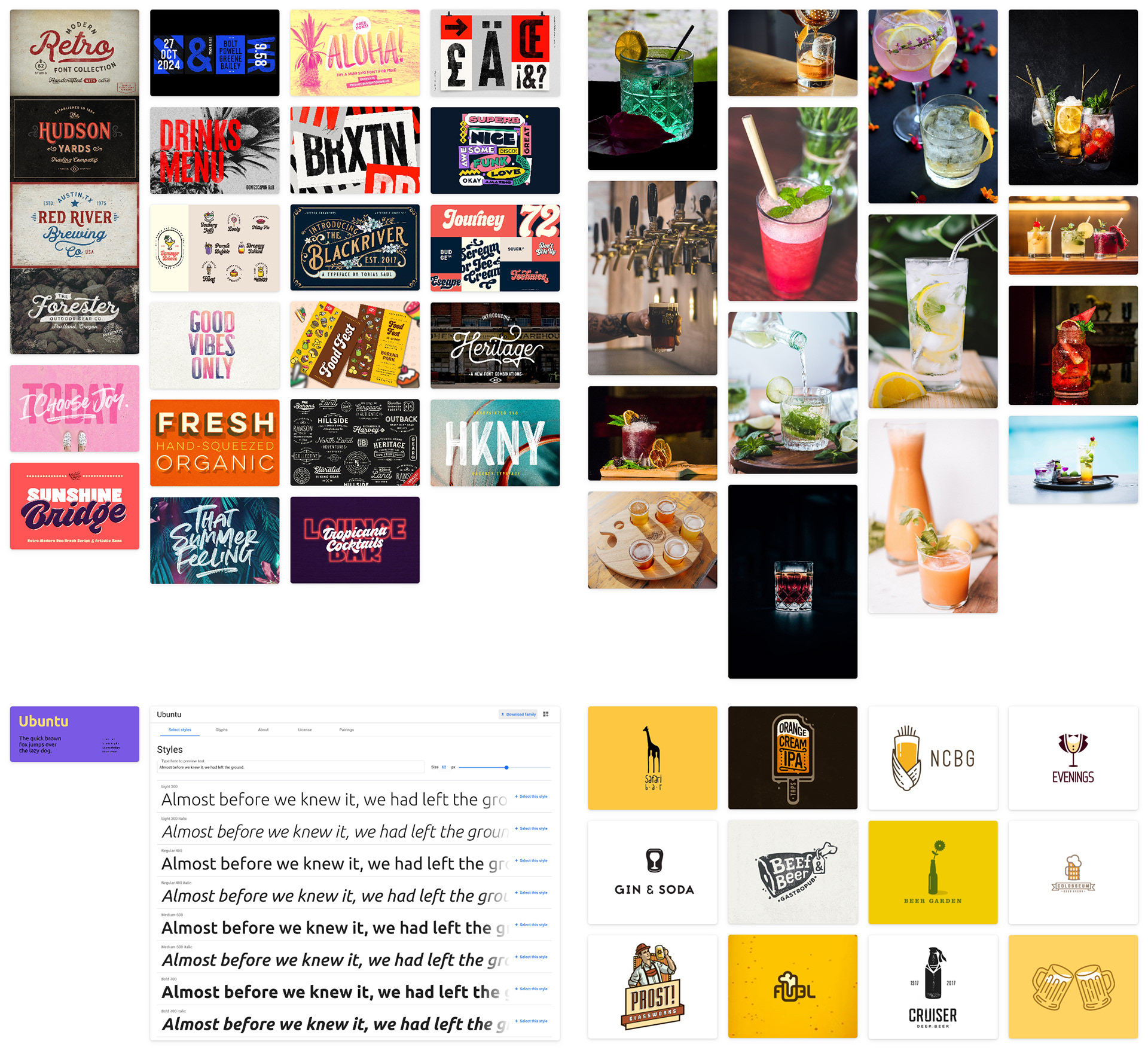 Creating a Mood Board is a vital component of a design project and expresses the look and feel with team members and instructors. We can accurately communicate the tone and how visual elements will support our brand and platform.

Inspired by Shark Tank, the entrepreneurial-themed reality show, all teams represent a different shark species. We were the Team Mako. In this competitive atmosphere, I created our team logo inspired by North American College sports team logos.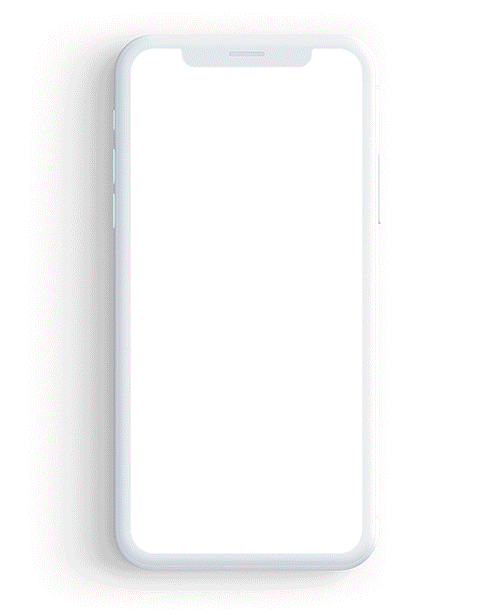 After researching the scenario, identifying potential competitors, defining our personas, and creating a mood board, I engaged in the brand process per se. Beyond the visual design, I also contributed to the project naming. The logo should dialog with the new generation by expressing vibrant colors and a simple yet recognizable shape.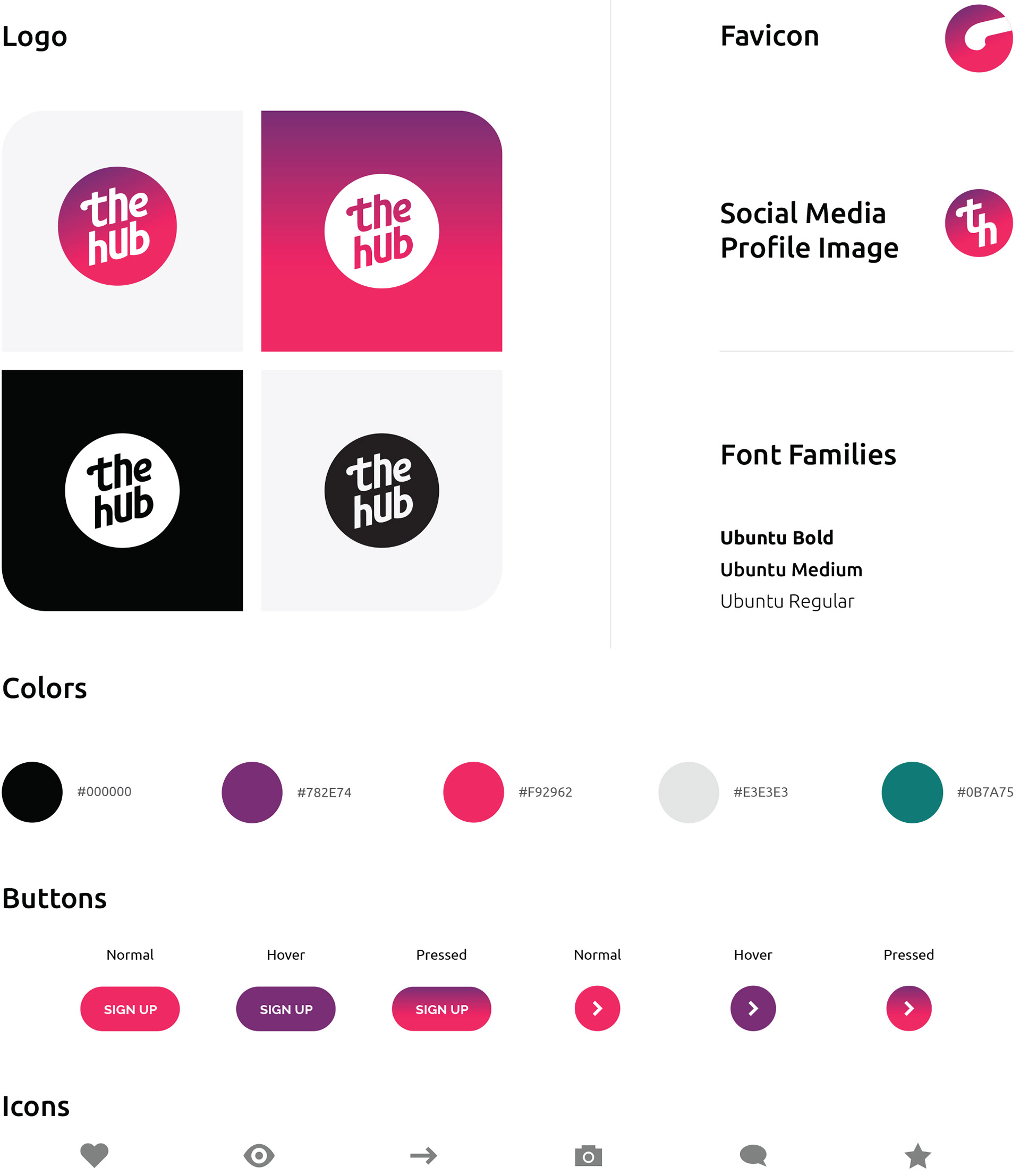 Following the brand validation with the team and instructors, I created the User Interface Kit, a crucial document to define the design standards for our project, including logo variations, color palette, typography details, and UI elements.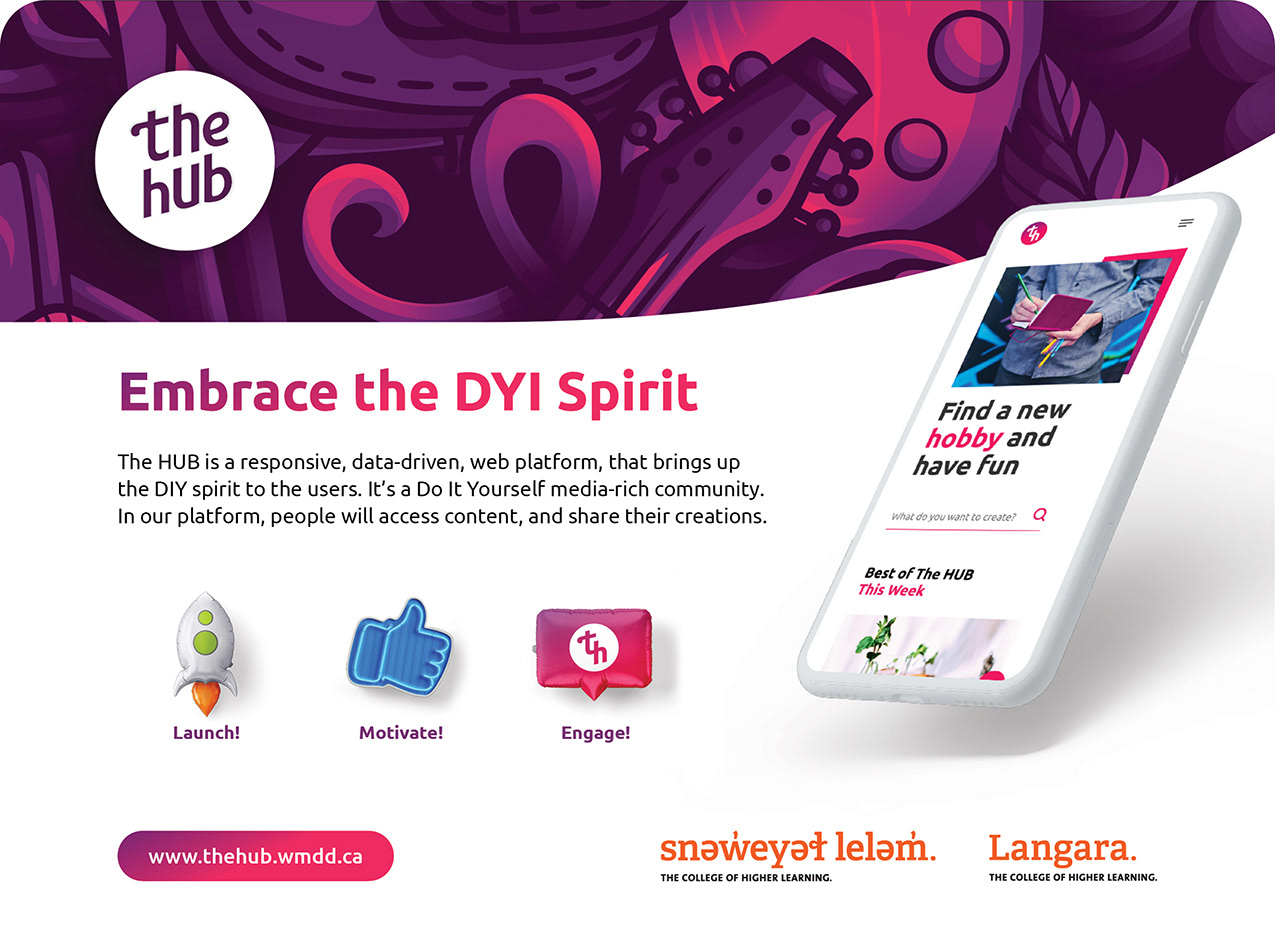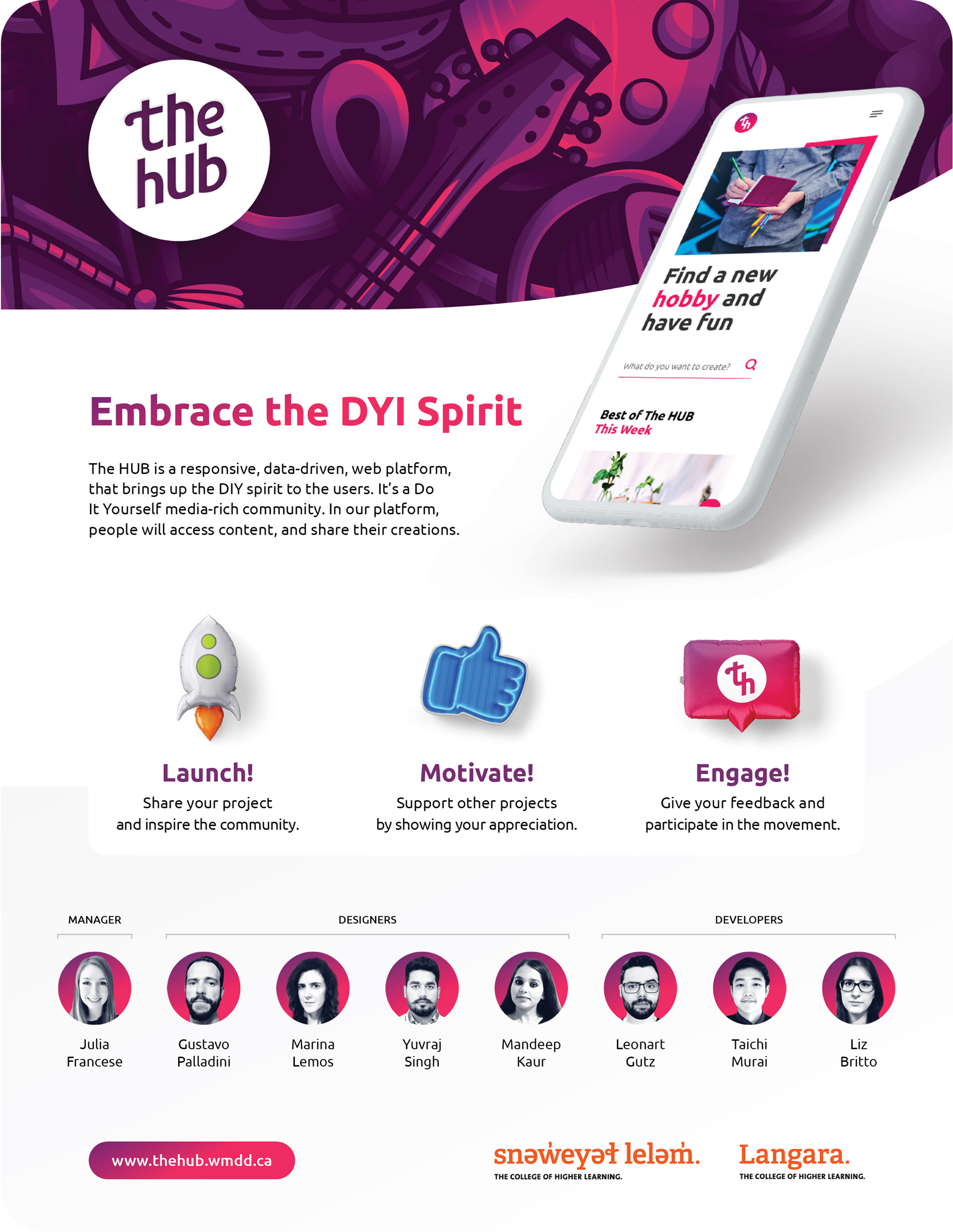 One of the project requirements was to design catchy marketing materials to promote our project on LinkedIn and other channels.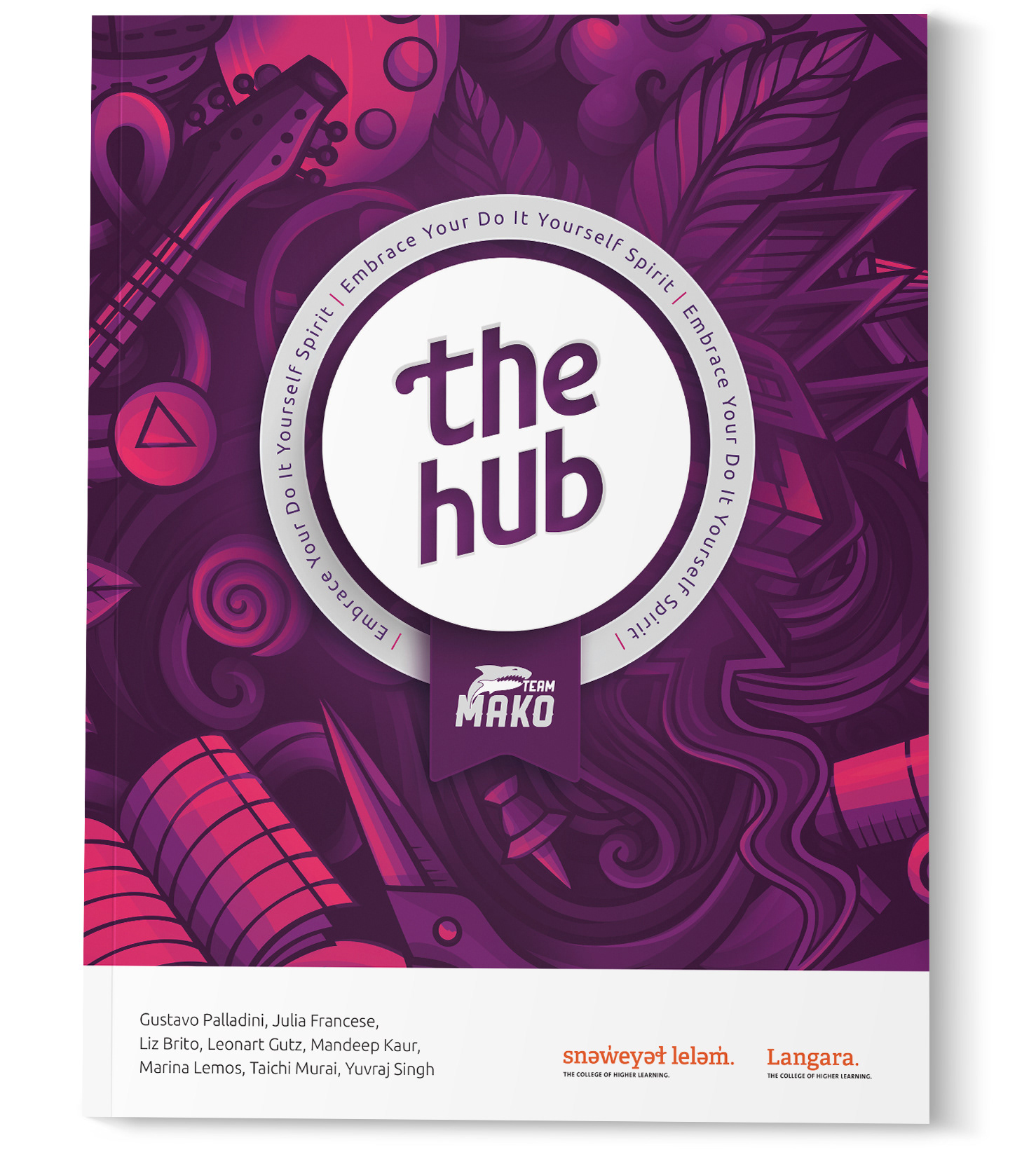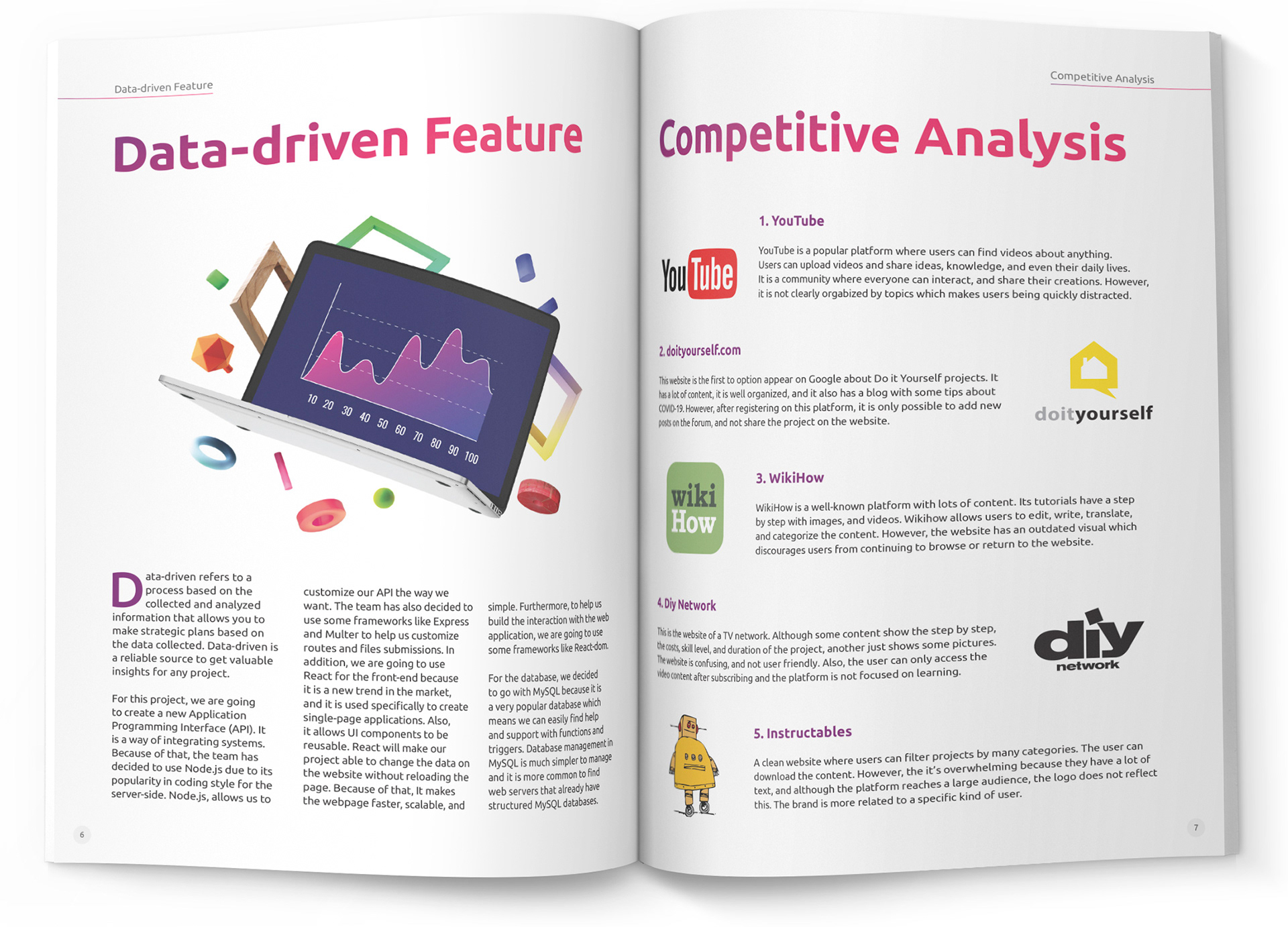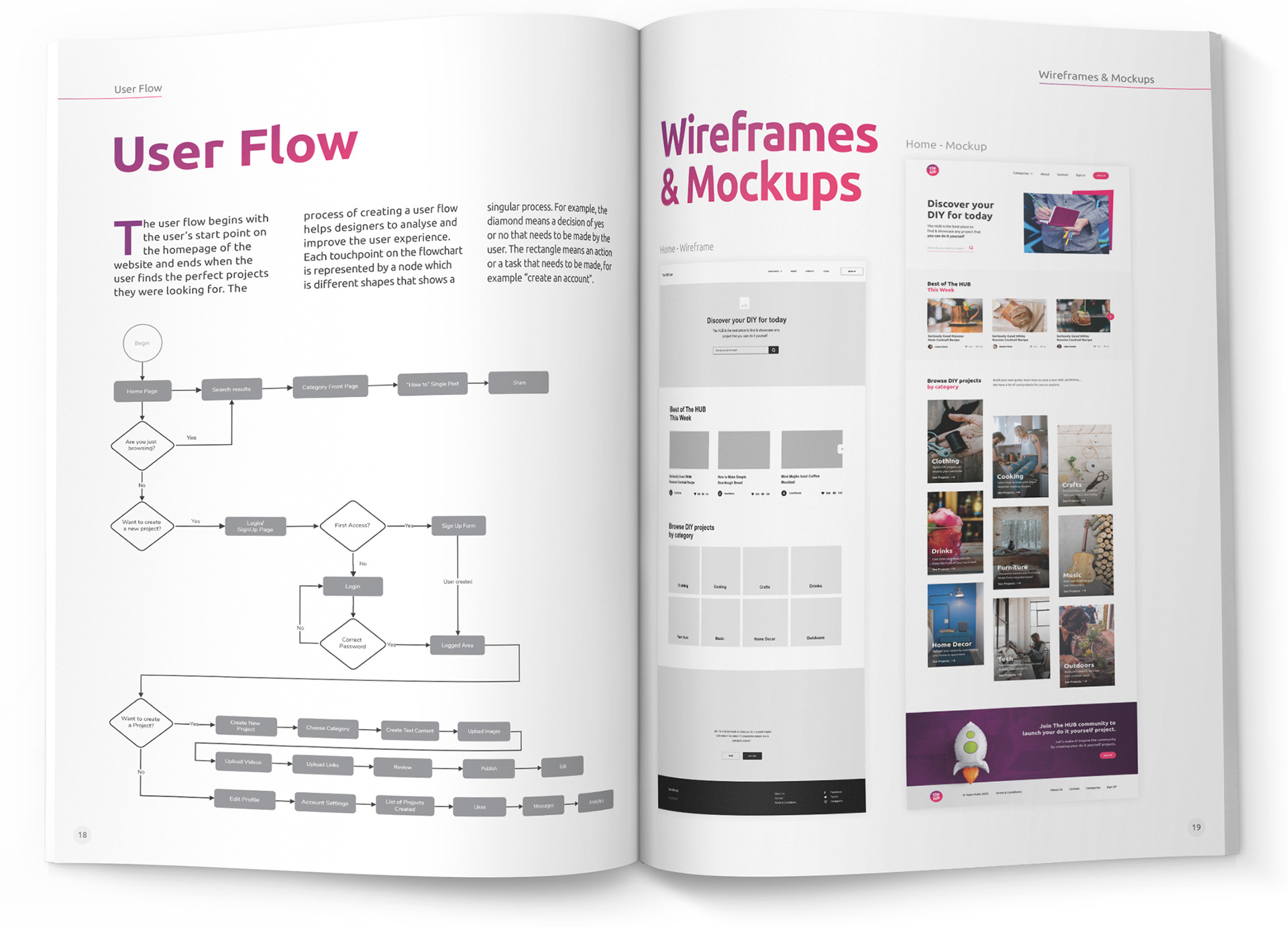 Among other activities, I've been in charge of designing an instigating project proposal that invites people to know more about our process from start to finish.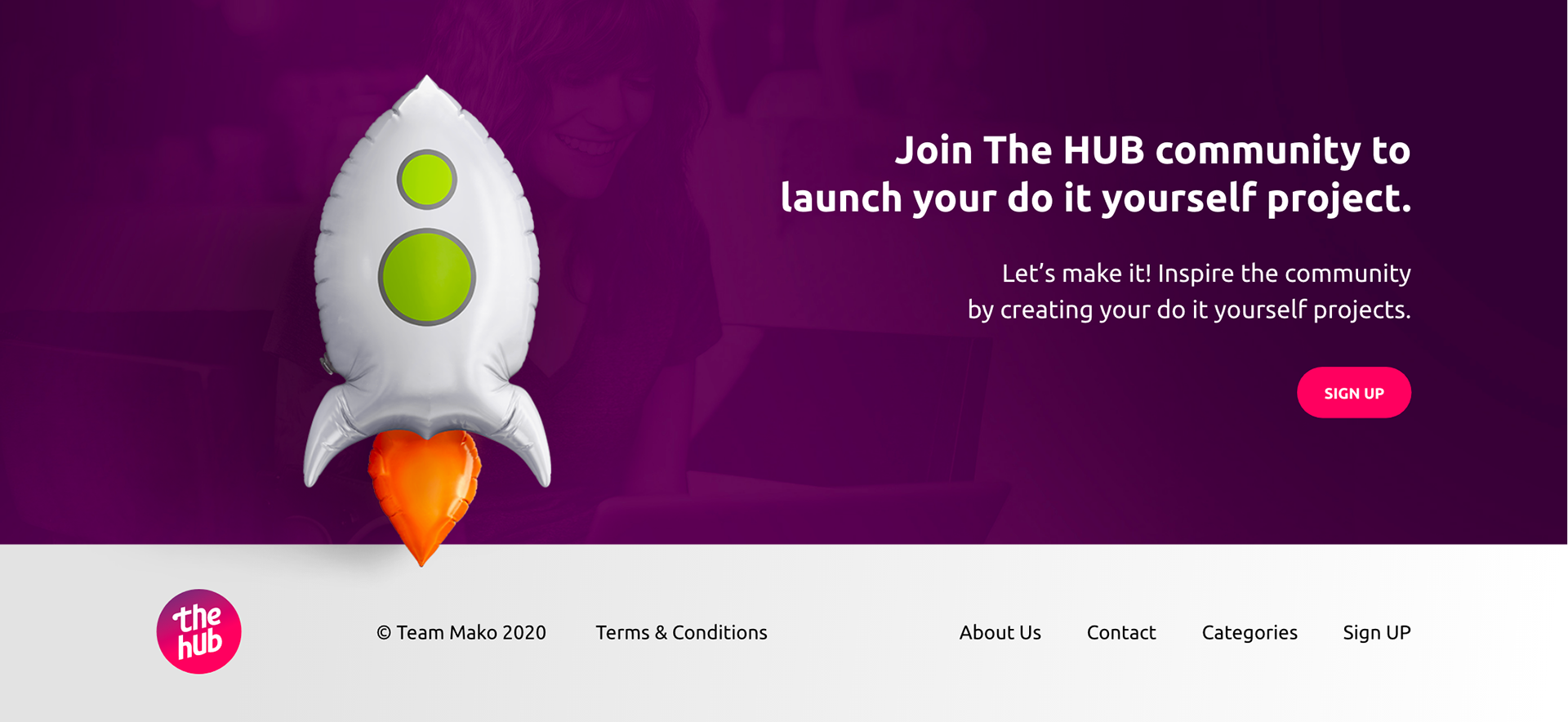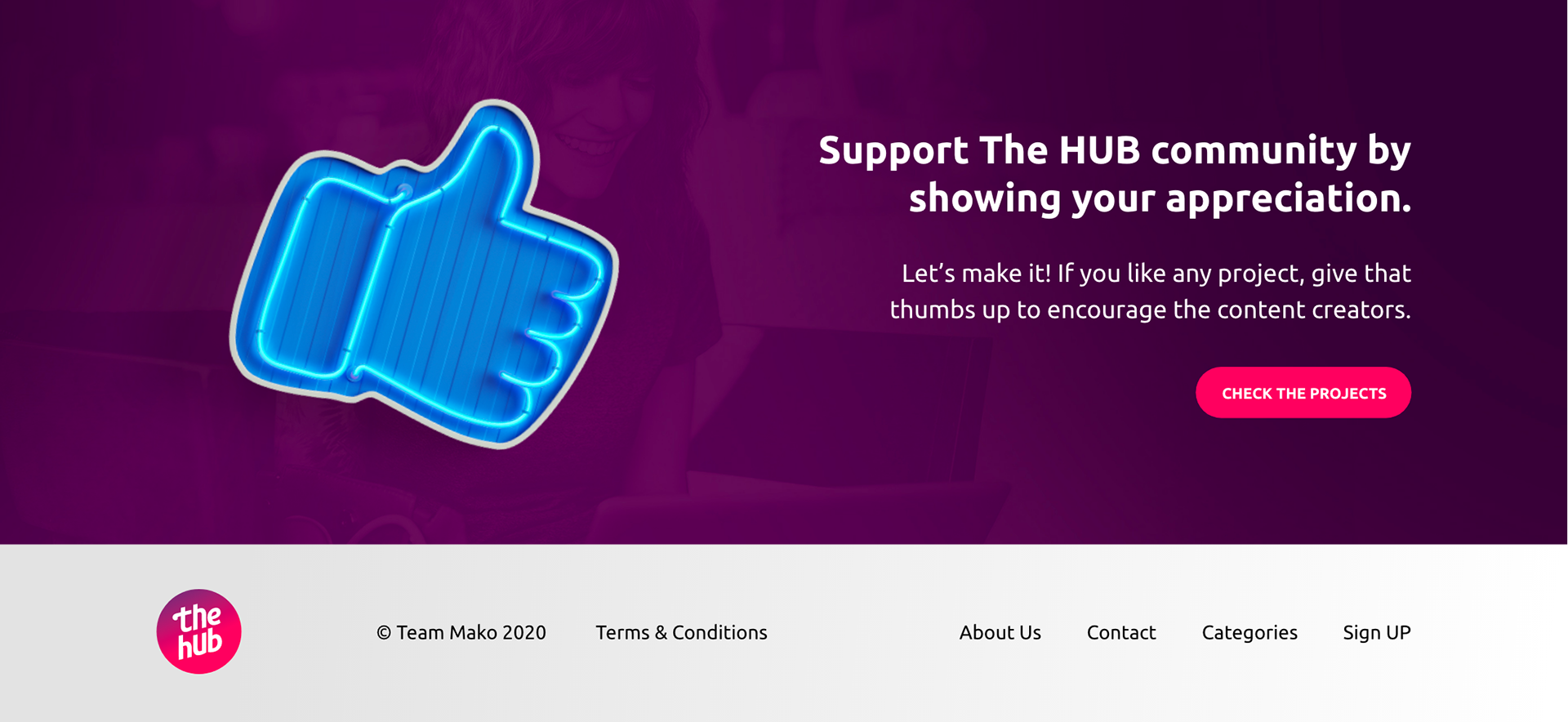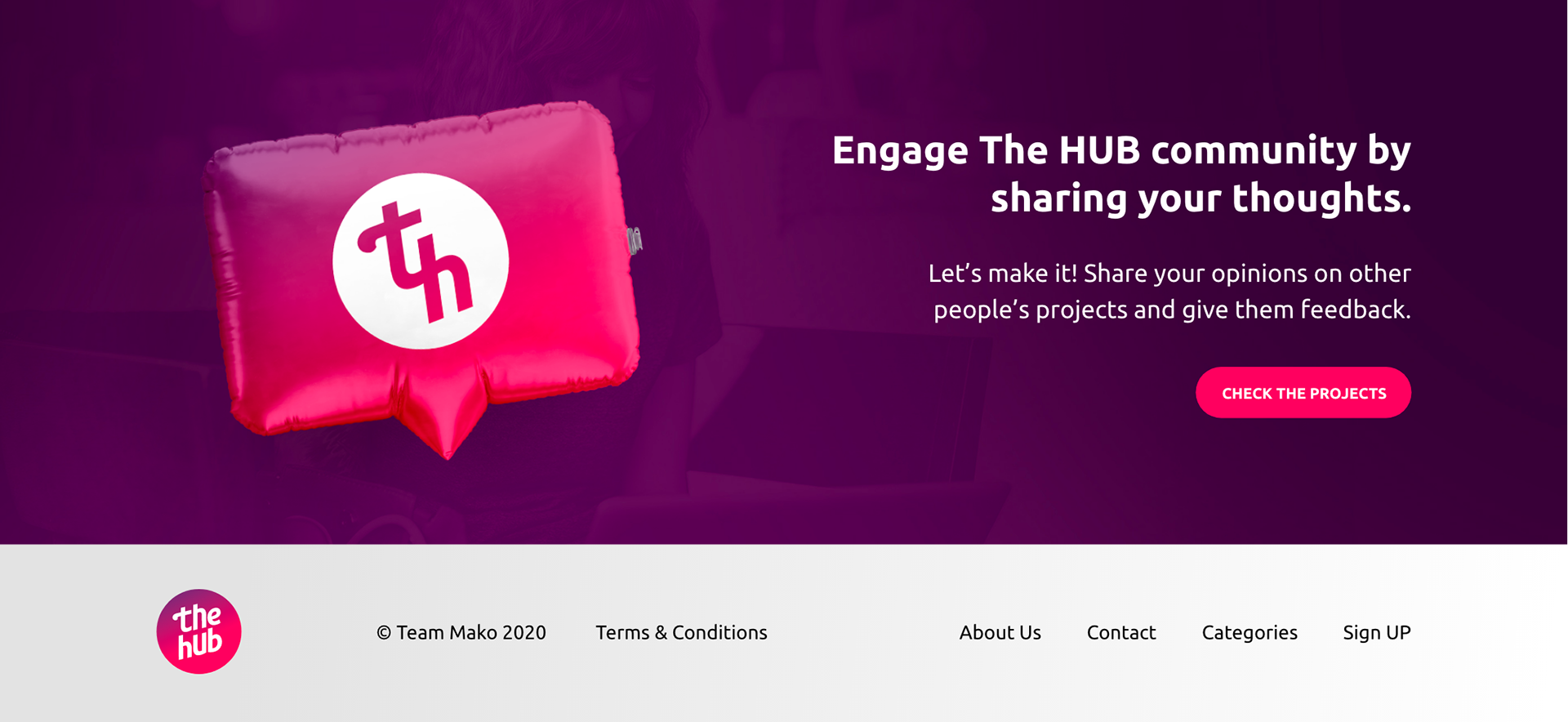 Another contribution to The Hub was to create enticing calls to action to invite people to participate in the community.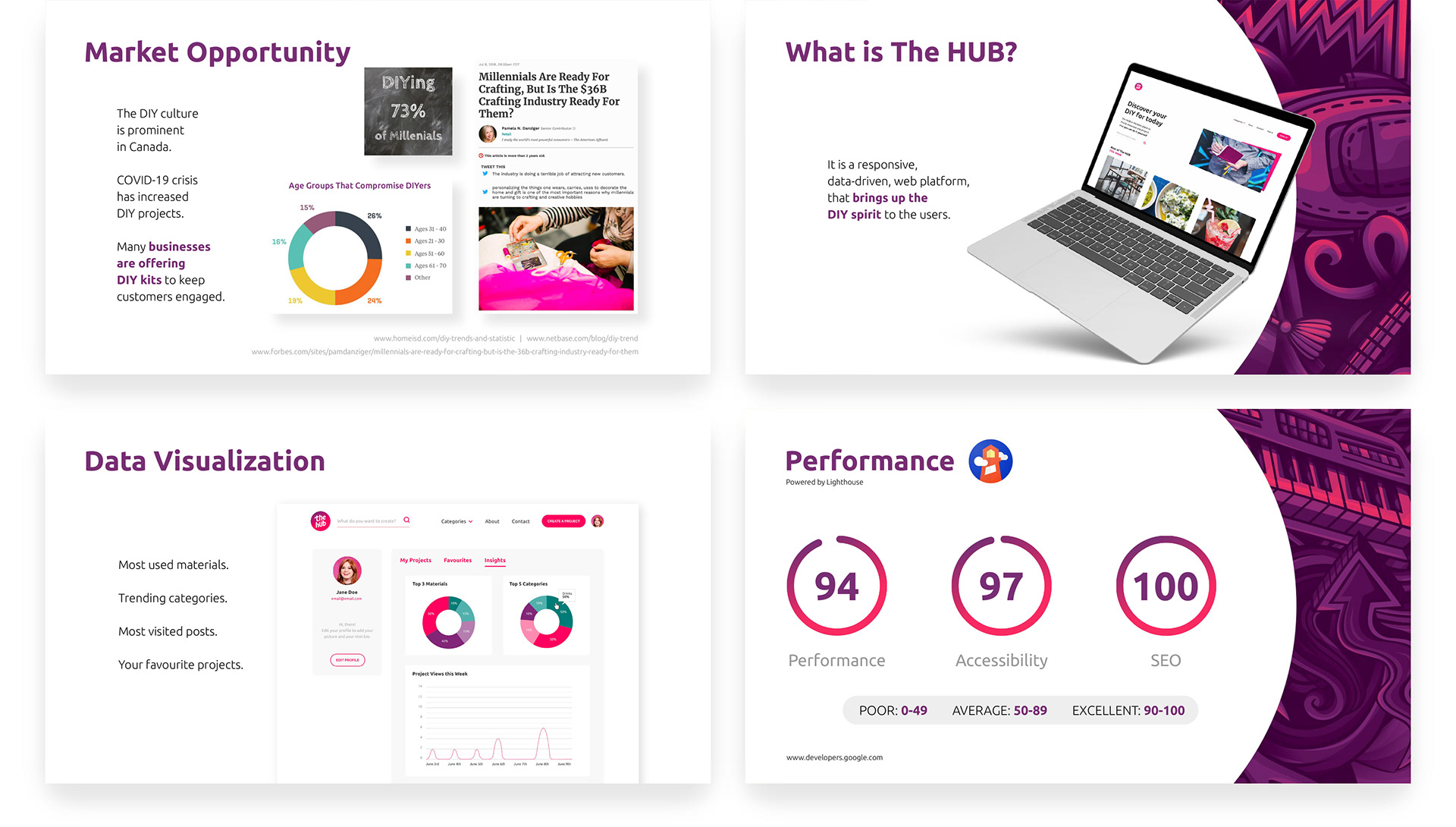 After several weeks of work, I used my design skills to lay out a remarkable slide deck to showcase our project in our group presentation.