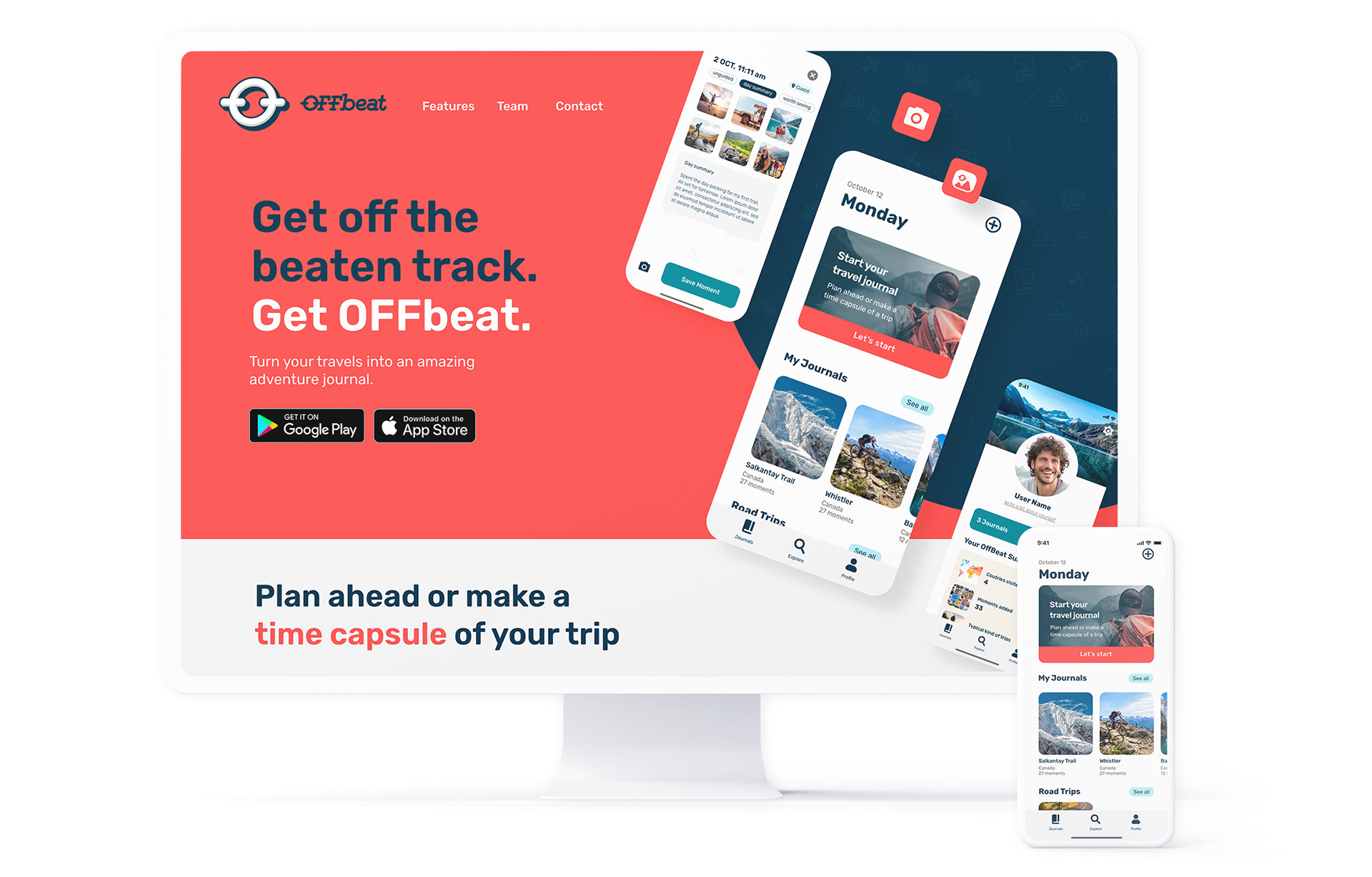 The challenge was to develop a multi-platform app as part of a Langara College Capstone Project. Each team in the Web and Mobile Design & Development program put their best skills into practice to create a project in a range of 10 to 12 weeks.
OFFbeat is a mobile application that offers a unique trip experience as a digital journal for those who want to explore different places beyond the obvious and not spending their time going to the same places that everybody goes. Great for current and future adventure journals!
As a Brand + Lead UX/UI Designer, most of my activities were focused on the product look and feel. I was in charge of creating the brand, UI kit, presentation design, print proposal design, mockups design, and some marketing materials.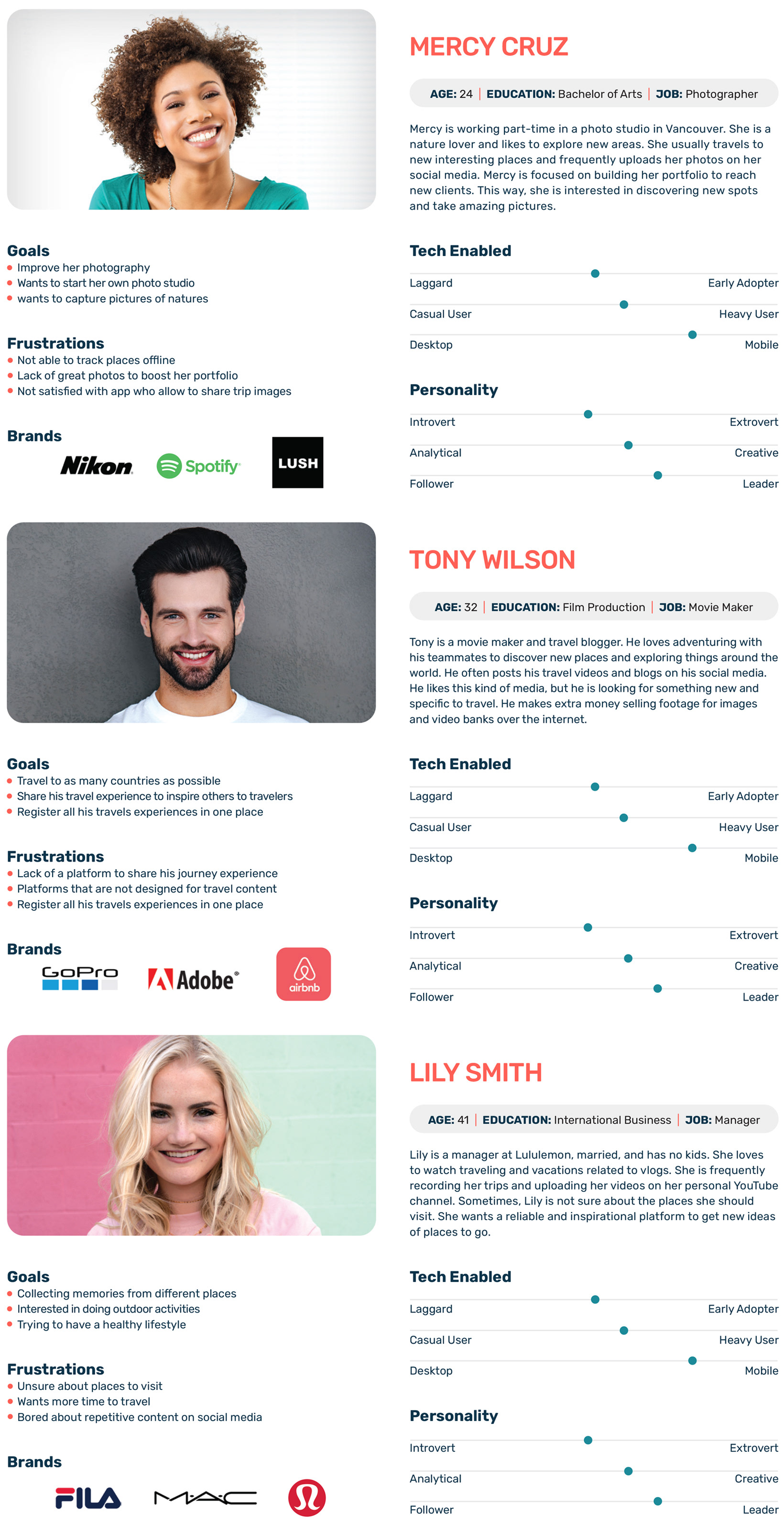 The group entered the research process to understand market opportunities, create user personas, and design the product experience.
The project's essence is to provide amazing adventure journals for users to capture the moment and get OFF the beaten track!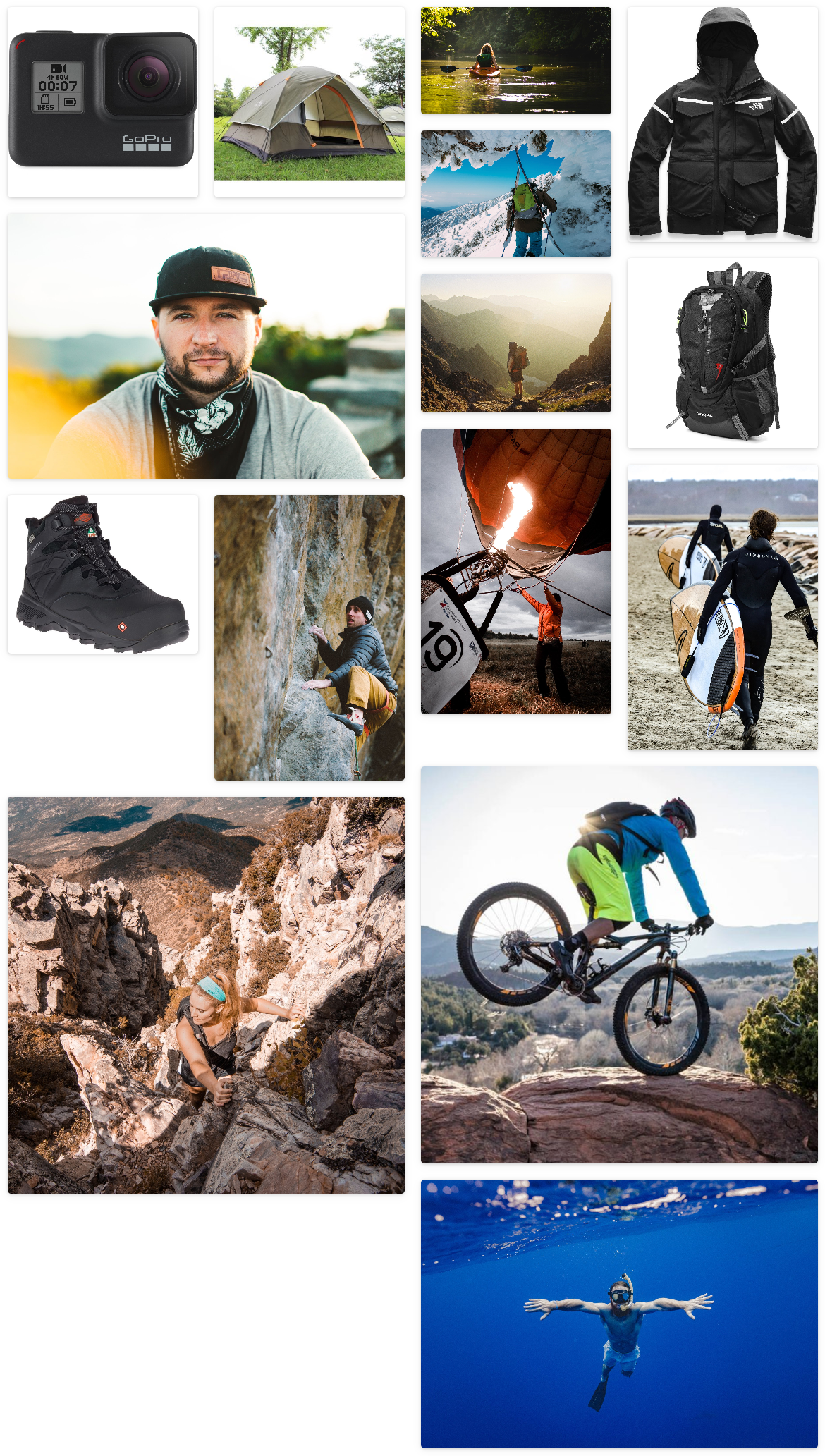 Creating a Mood Board is a vital component of a design project and expresses the look and feel with team members and instructors. We can accurately communicate the tone and how visual elements will support our brand and platform. The project's essence involves a lot of outdoor gear, incredible landscapes, and an adventurous mindset.
Being passionate about brands, I deep-dived into creating the personality, aesthetic, and brand's presence. Beyond the visual design, I also contributed to the project naming to evoke the brand attitude.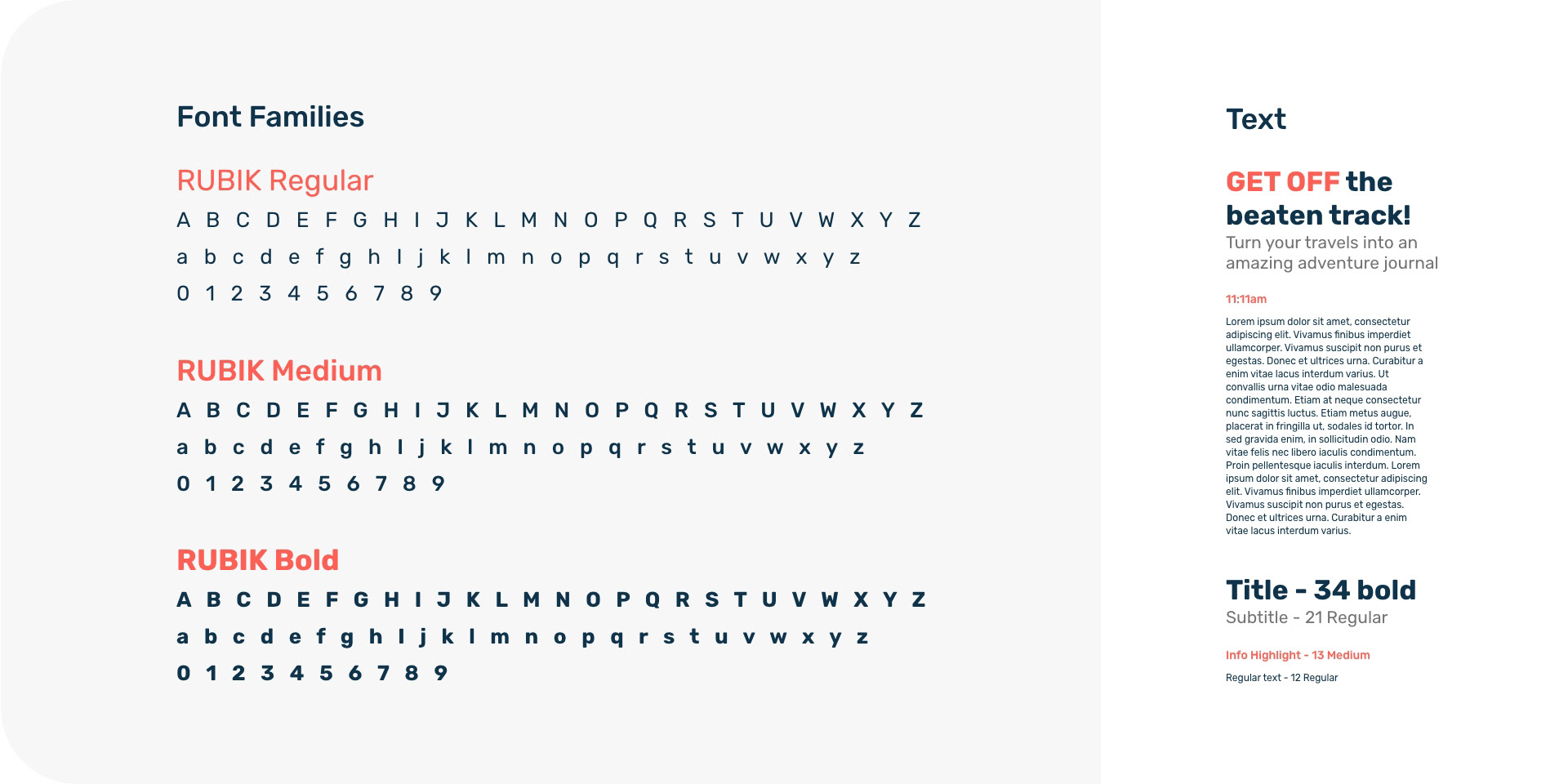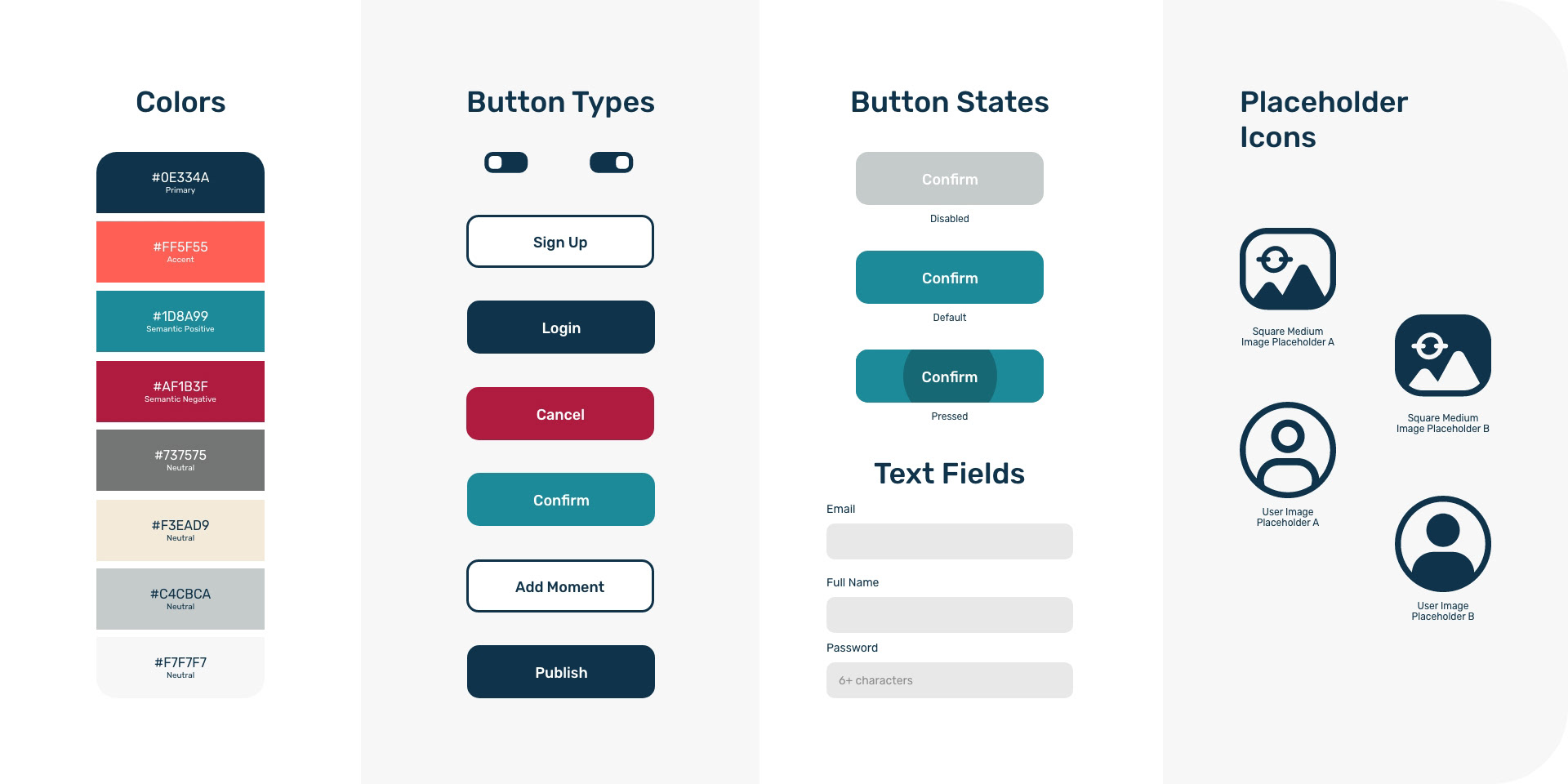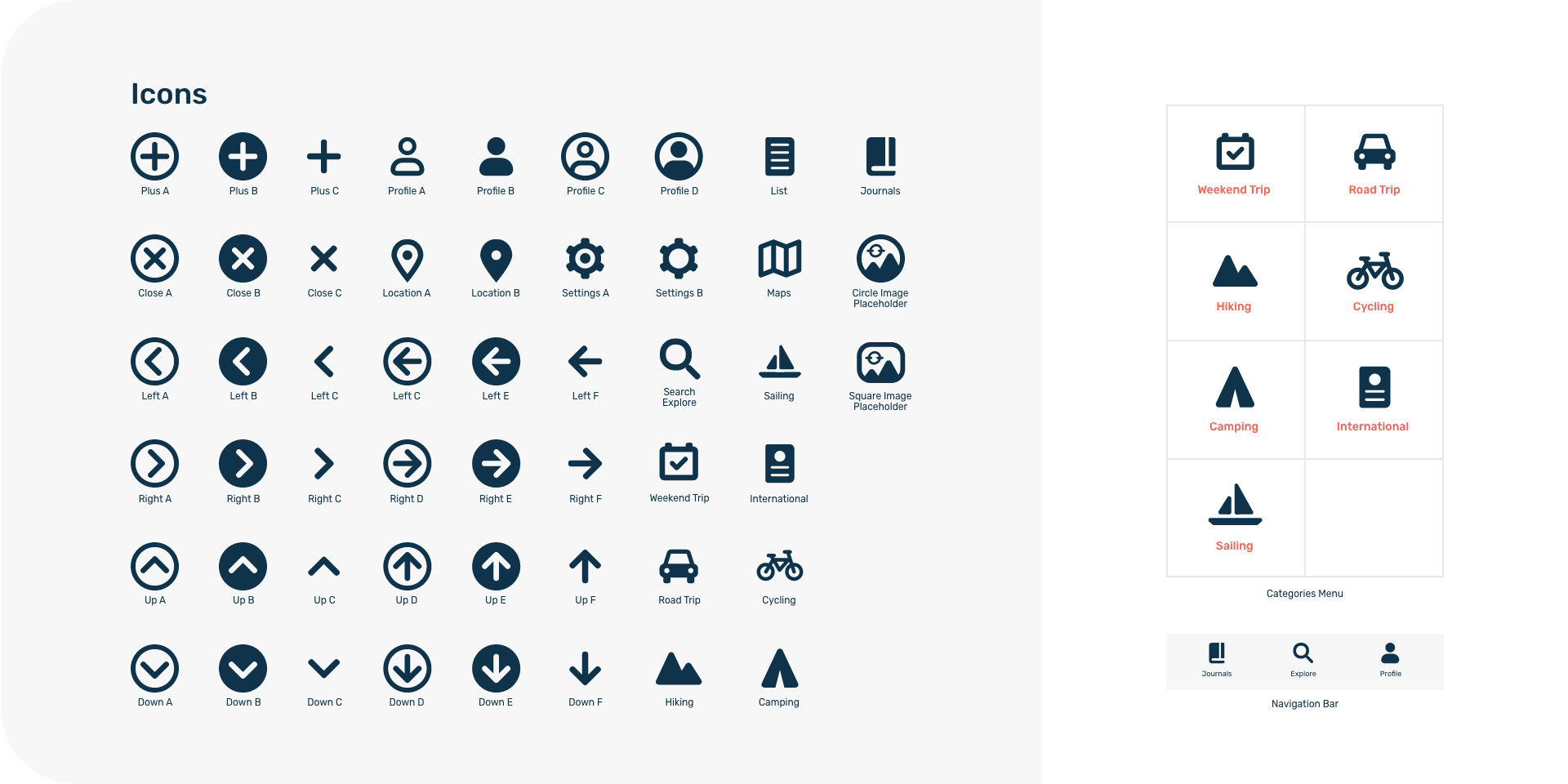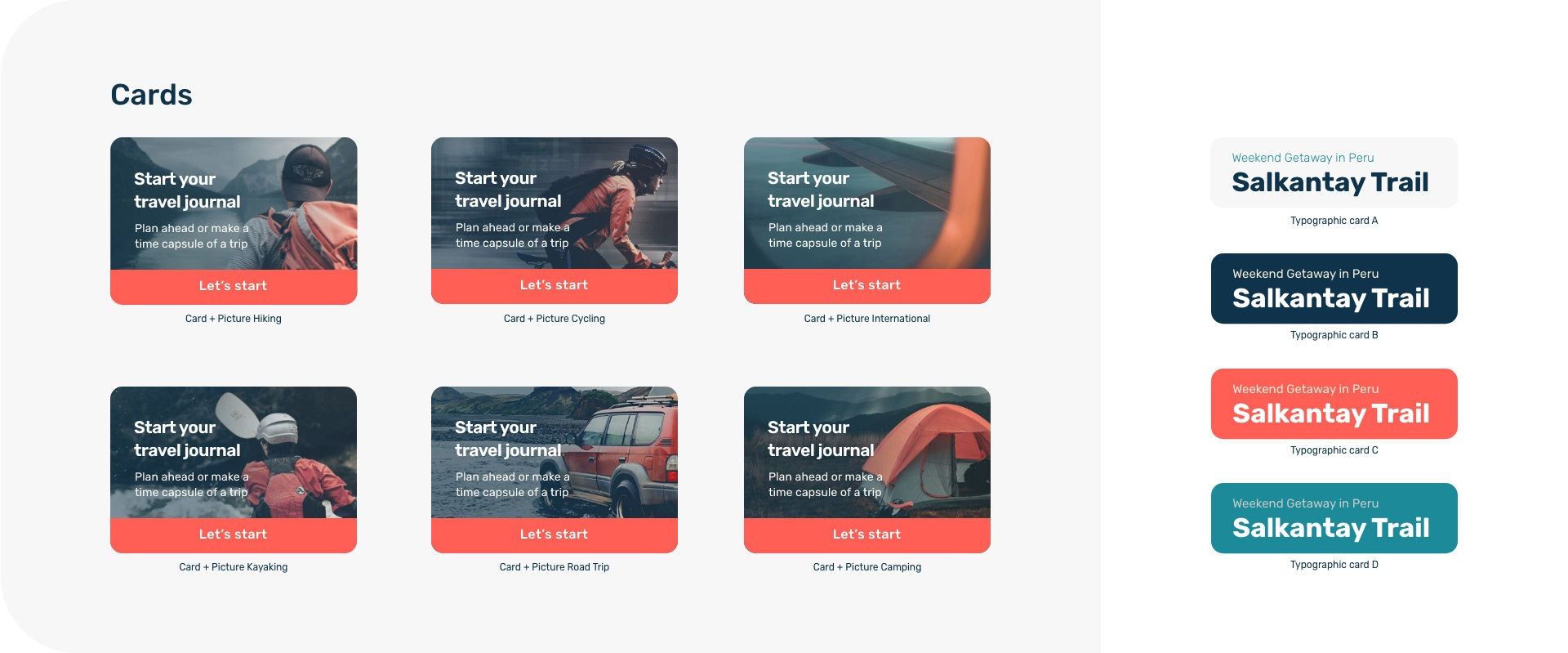 Following the brand validation with the team and instructors, I created the User Interface Kit, a crucial document to define the design standards for our project, including logo variations, color palette, typography details, and UI elements.
One of the project requirements was to design appealing marketing materials to promote our project on social media.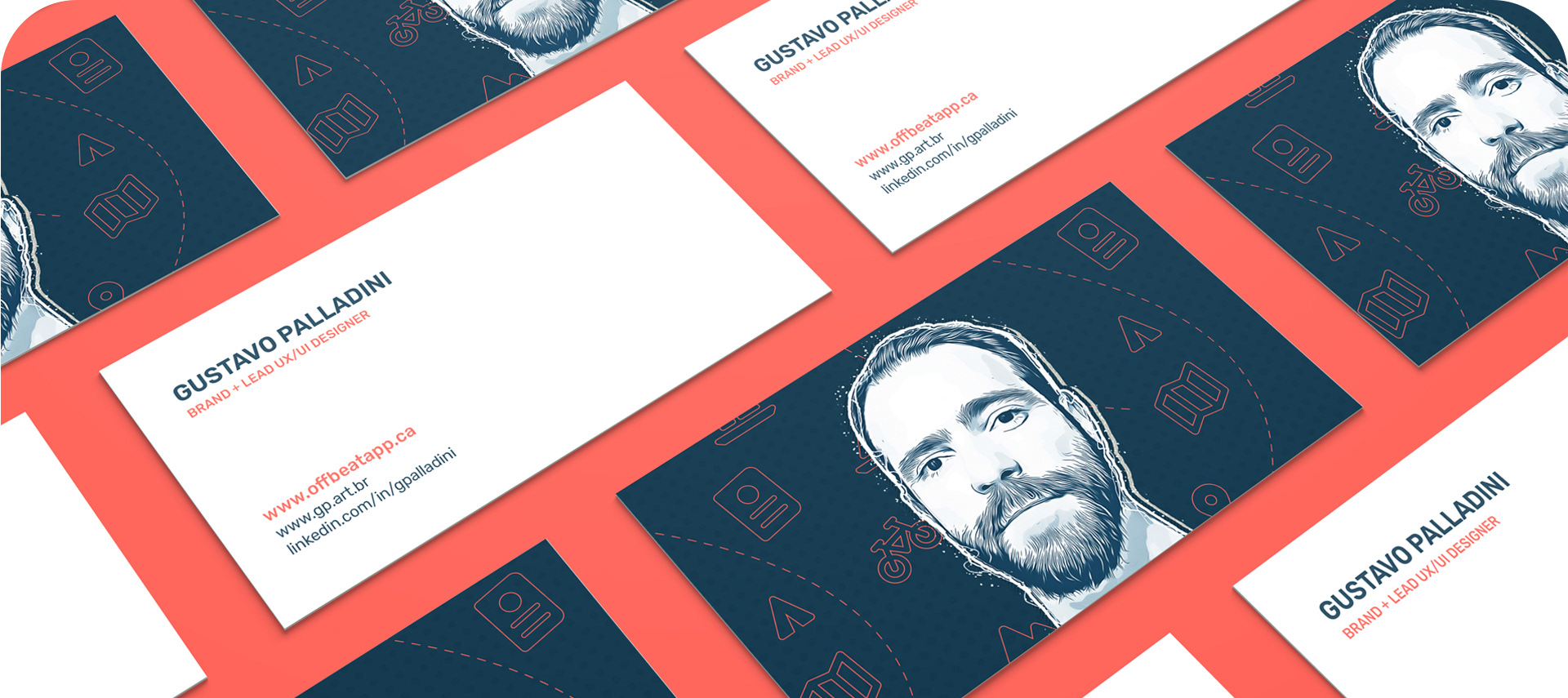 As part of our brand expression, I created a T-shirt design and custom illustration-like team member photos to enrich our marketing materials.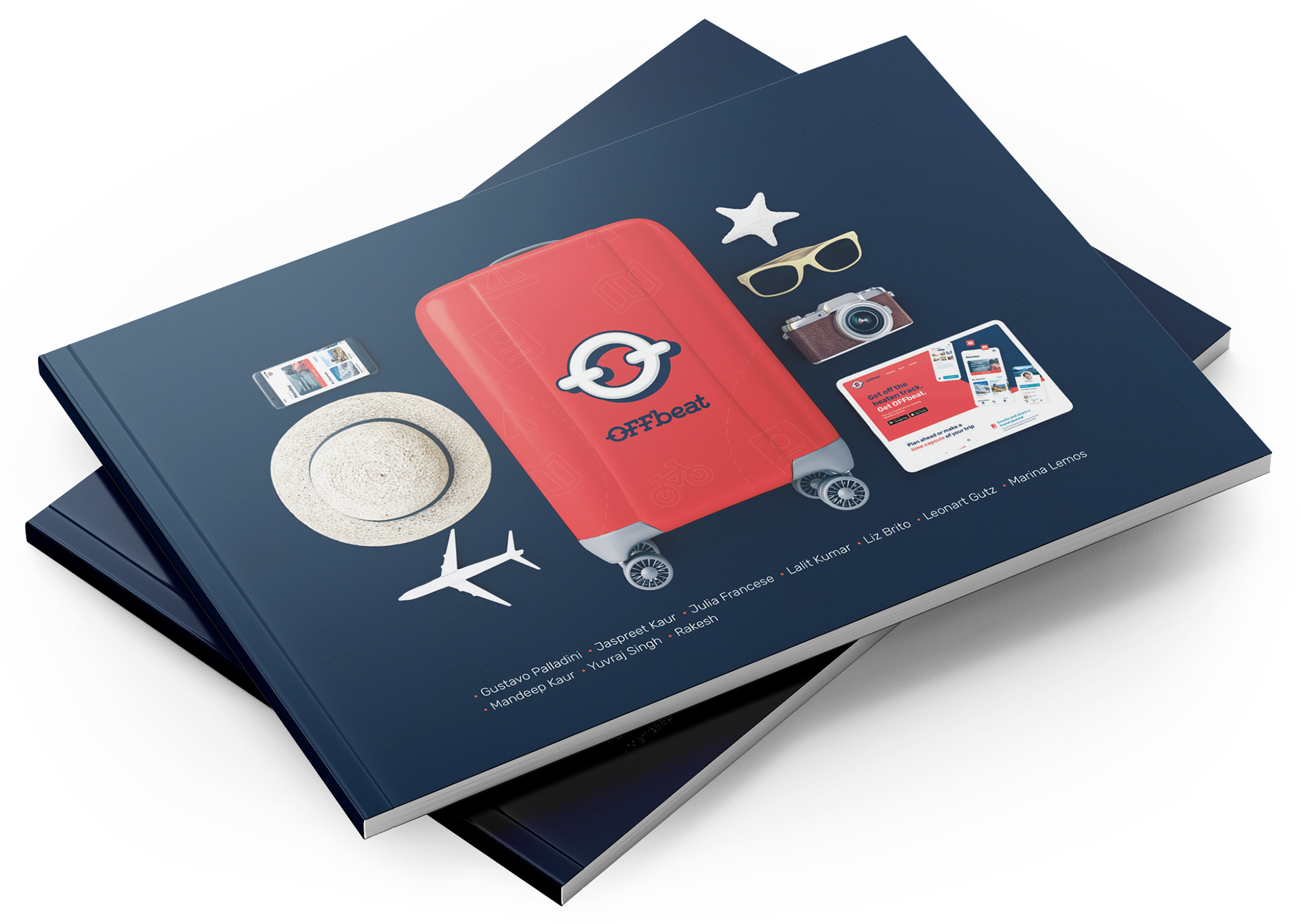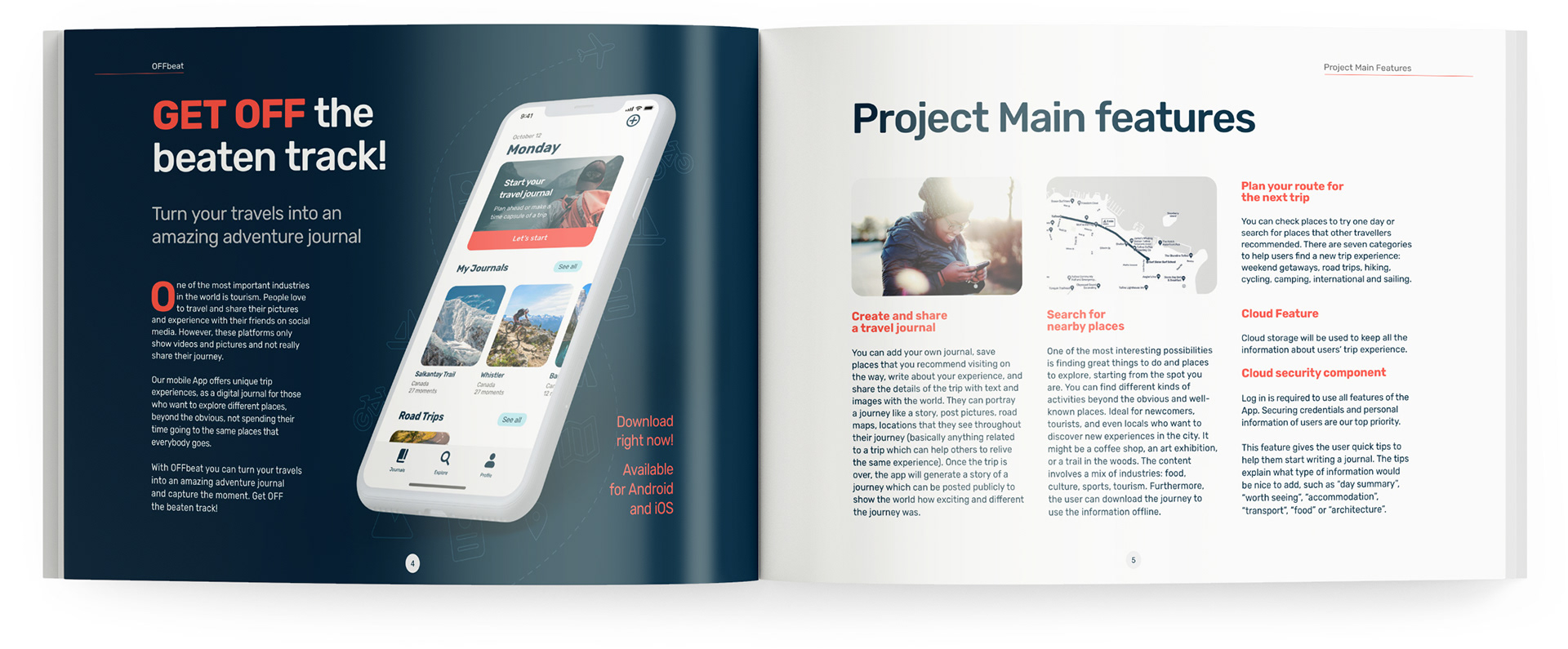 Between other design deliverables, I've been in charge of designing an instigating project proposal that invites people to know more about our process from start to finish.
To enhance the project engagement on the internet, I idealized, directed, and created a promotional video for OFFbeat that represents the brand attitude.

The core of the project was the App. My contribution in this part was to design the high-fidelity mockups from the wireframes created by team members.
After several weeks of work, I used my design skills to layout a remarkable slide deck to showcase our project in our final group presentation of the Web and Mobile Design & Development program.