This project is supported by IdeaFixa, a design and art-related business, from São Paulo, and the famous Brazilian flip flop brand Havaianas. An open contest to designers, illustrators, graffiti artists, photographers, and anyone interested in visually interprets the theme "Urban Colors".

The jury was composed of notable professionals in the communication business in Brazil as Marcello Serpa (AlmapBBDO), Lilian Pacce (GNT), Katia Barros, Rui Porto (Alpargatas) and Janara Lopes (IdeaFixa).

My propose is one of the 50 selected designs. It's a symmetrical, abstract composition with the Bodoni typography. A magazine was released, and an exhibition took place at the Havaianas Store in São Paulo, Brazil, in September 2010.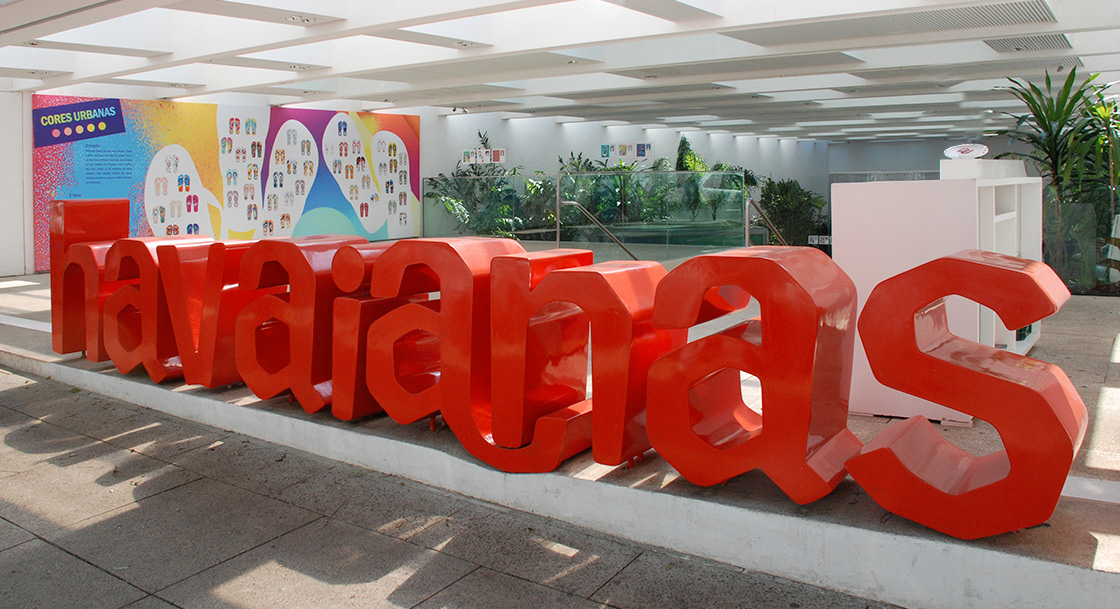 The Havaianas Store facade at Oscar Freire Street in São Paulo, Brazil​​​​​​​
My selected design in the exhibition
This is the symmetrical composition with Bodoni typography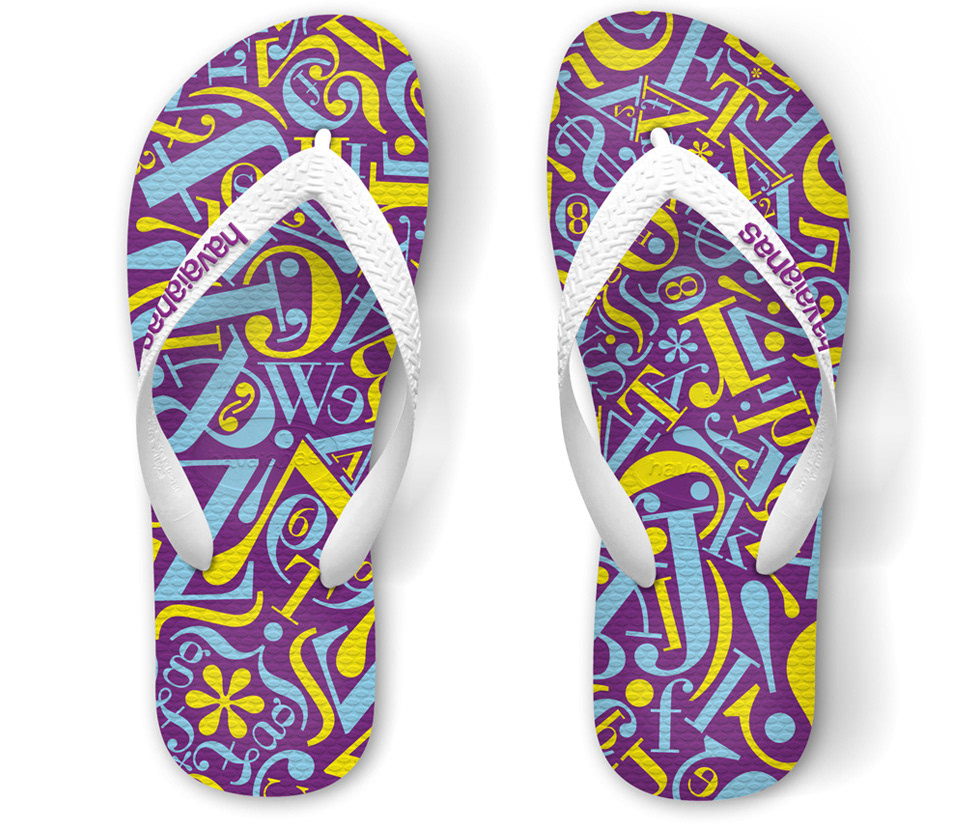 Here is the design applied to the flip flops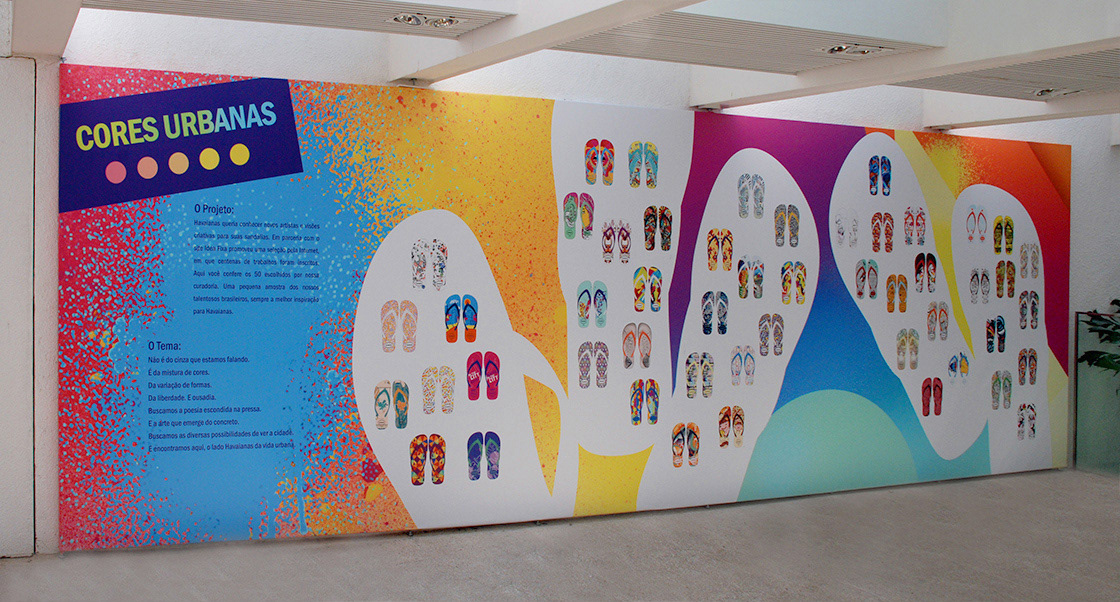 This media banner shows information about the contest and the "Urban Colors" theme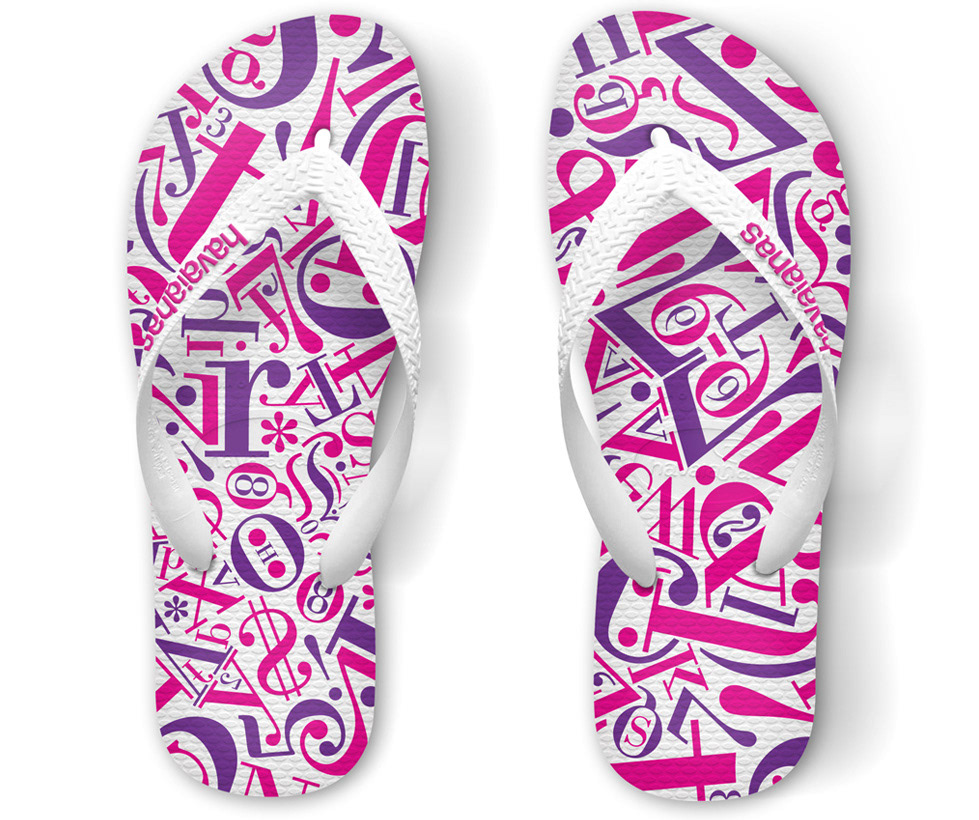 This is another version of my design