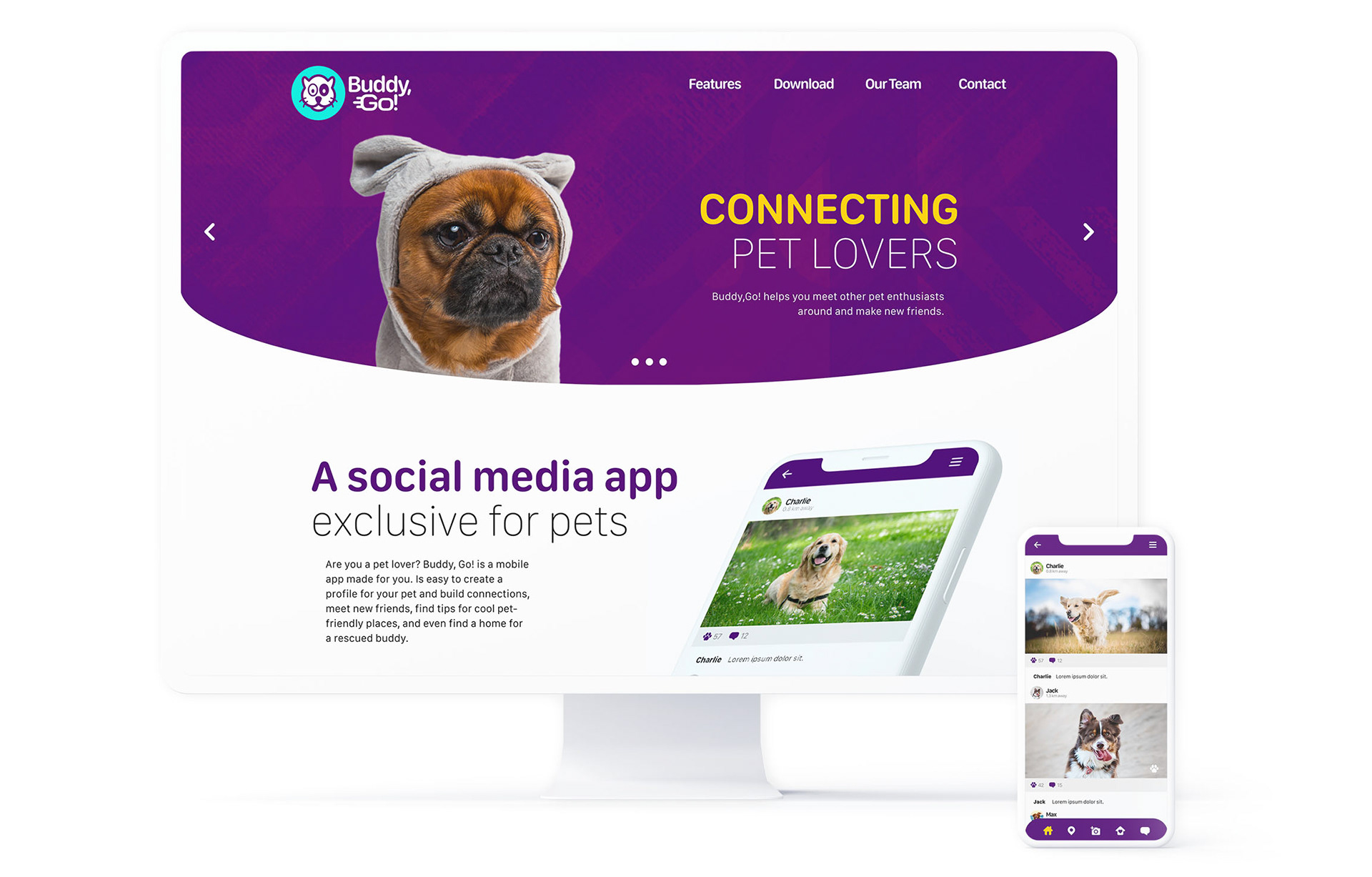 In few words, the challenge was to develop a hybrid mobile app and a WordPress website with a custom theme as part of a Langara College academic project. Each team in the Web and Mobile Design & Development program put their best skills into practice to create a product in a range of 10 to 12 weeks.
Buddy, Go! is a social media app focused on pet lovers. A place where people can find not only services but also a sense of belonging. After creating a profile for their pet, owners can use Buddy Go! to meet new friends, search for cool pet-friendly places, services nearby, and even find a home for a rescued buddy.
As a Lead Designer, I was in charge of creating the brand, App + website wireframes and mockups, UI kit, presentation + print proposal design.
The group entered the research process to understand market opportunities, create user personas, and design the product experience.


Focused on pet lovers and social media users, the brand should be energetic, charismatic, and engaging.

Being passionate about brands, I created the logo, defined typography, color palette, and contributed to the project naming. I also applied my motion design skills to bring the logo to life, and it was one of the most exciting parts of this project.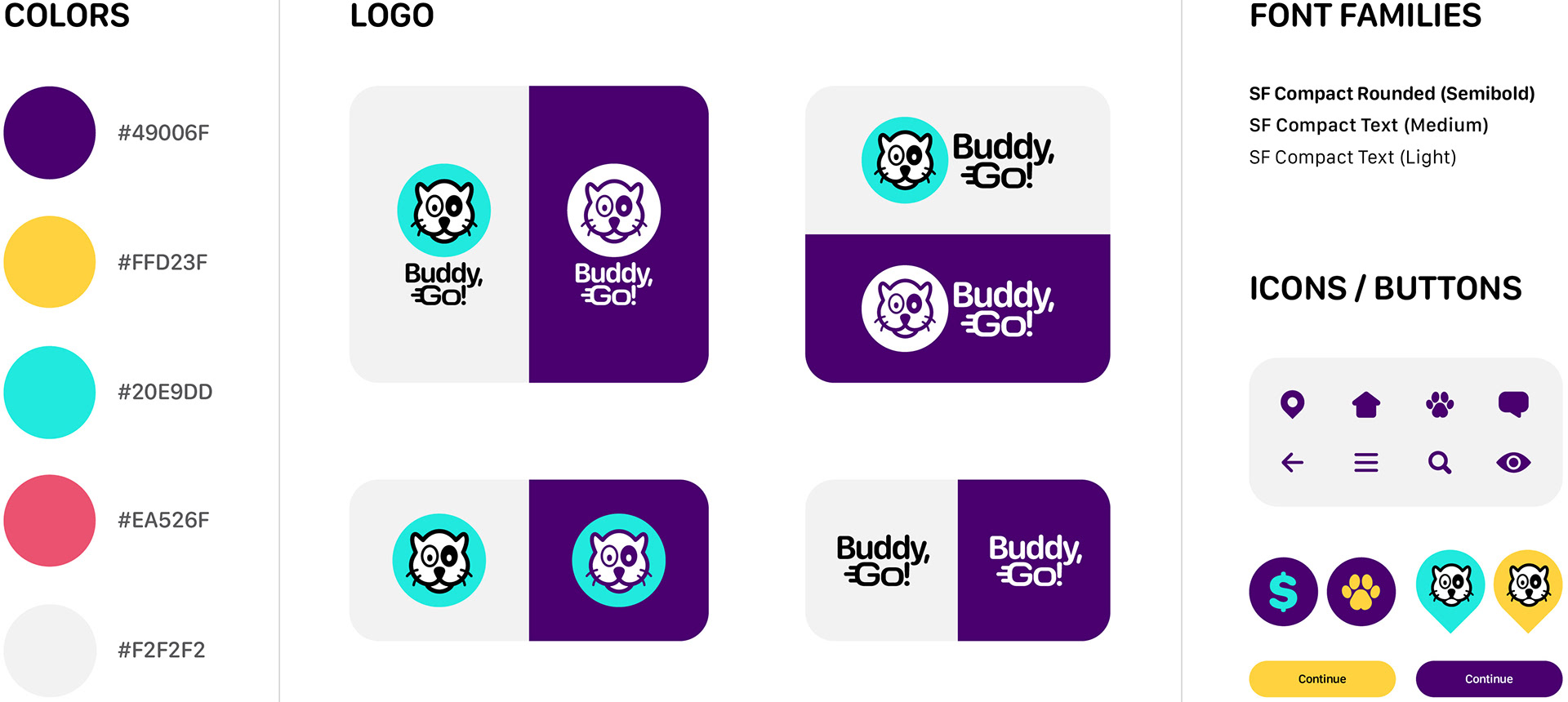 After approving the logo with team members and instructors, I deep-dived on expanding the brand to create our style guide. It's the foundation to implement the brand consistently for the App and the website design, proposals, and presentations.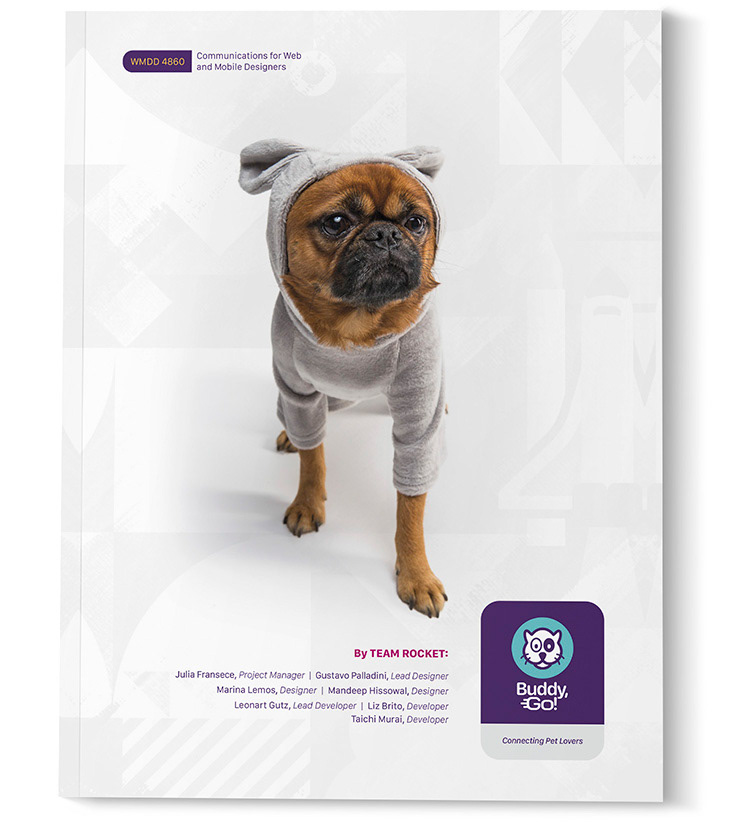 Even being a digital program, one of the requests was to create some print materials.
In our proposal document, we highlighted the project intentions, perspectives and emphasizing product features to promote our idea.


The core of the project was the App. At this point, the team focused on creating the experience, wireframes, and mockups before sharing the design assets with developers.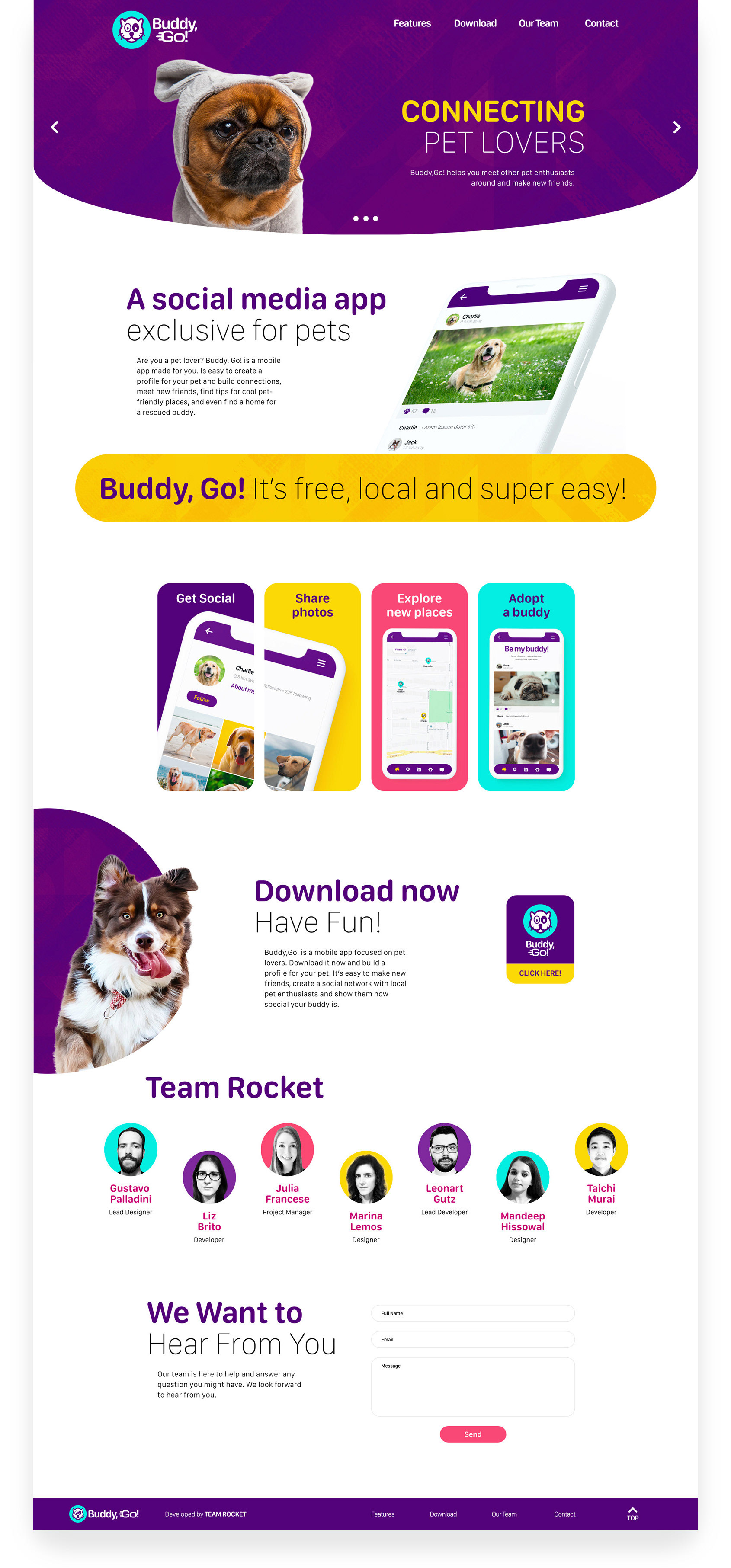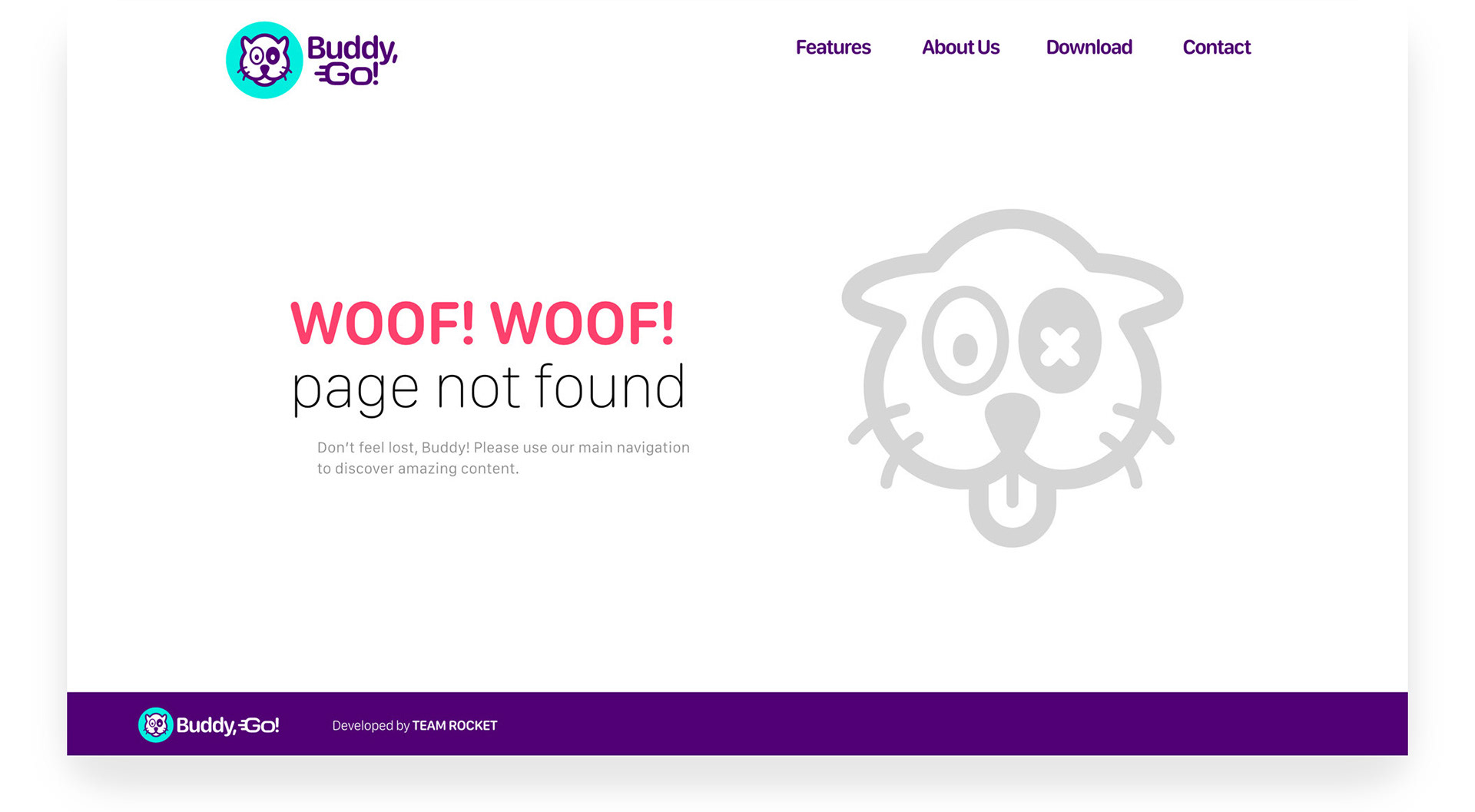 To promote our App, I combined: logo, typography, color palette, design assets, and engaging visuals. Everything working together on a vibrant landing page. I also designed a creative 404 page for when users try to access content from one wrong URL.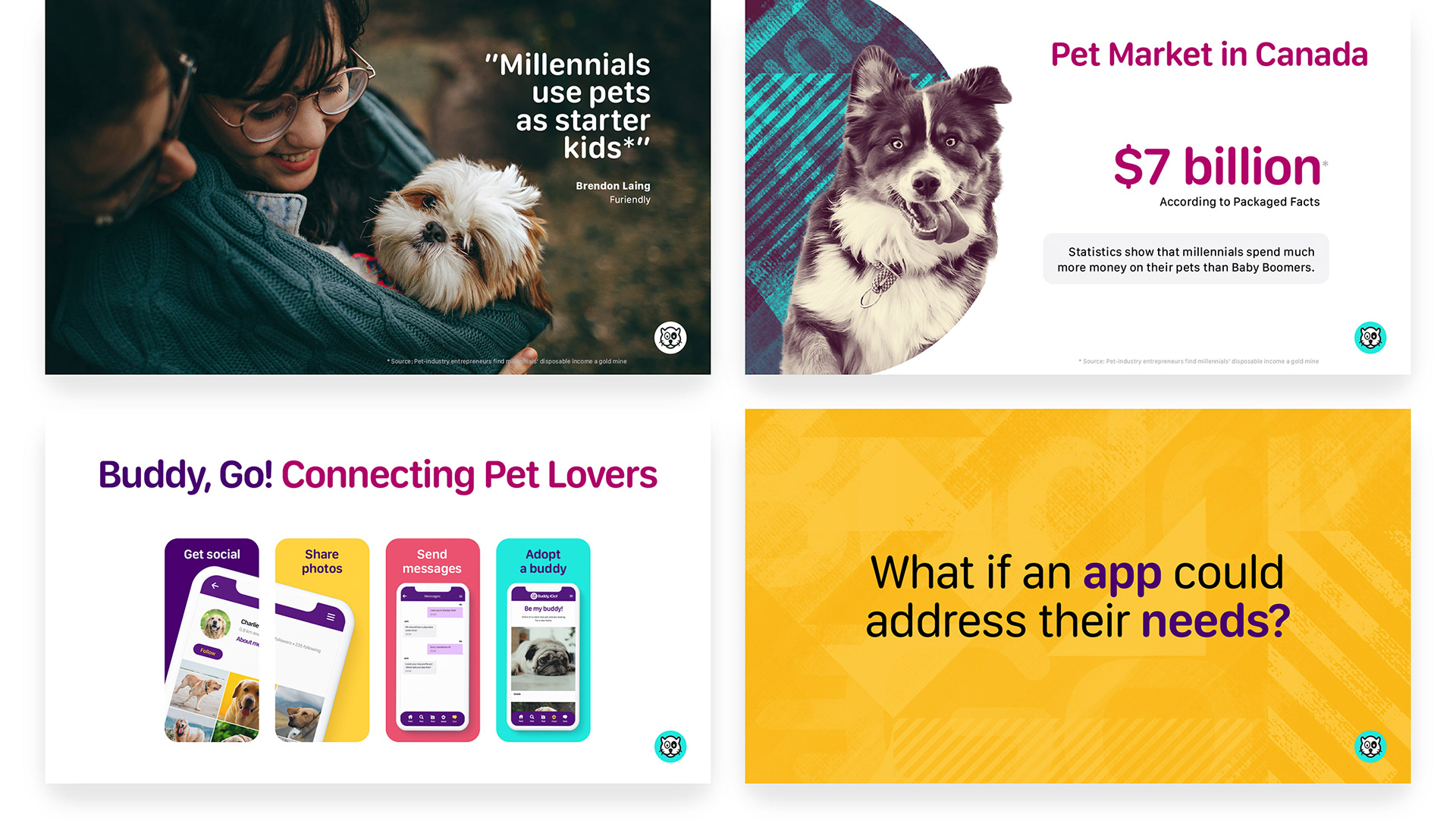 After intensive weeks working together and complementing the academic requirements, we supported our project presentation with a graphically appealing design slide deck.